Speeding by the Thermaltake booth at Computex and our contact showed us the new Core V1, an exciting mini-ITX case where the top, sides and bottom of the case are interchangeable. The case comes with one windowed panel and three vented panels, but users should be able to purchase more windowed panels to make their rig see though, or replacing panels becomes easy and cheap. The front panel of the case is easy to remove, and features a 200mm fan. The case is also large enough for two 120mm fans on the rear, and due to the nature of the design, the space for a GPU extends into the front of the case for longer graphics cards. It also supports ATX PSUs...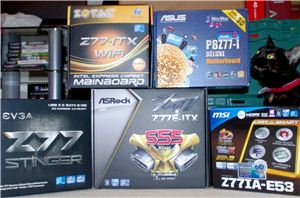 The mini-ITX motherboard market seems like a fast growing segment. It has many applications in terms of small home servers, work machines, HTPC devices, mobile gaming desktop machines...
53
by Ian Cutress on 12/31/2012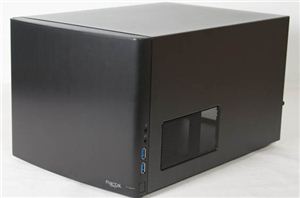 We've said it before but it bears repeating: desktop systems are getting smaller. ATX is becoming less and less necessary, and mini-ITX-based machines more and more offer the same...
78
by Dustin Sklavos on 11/23/2012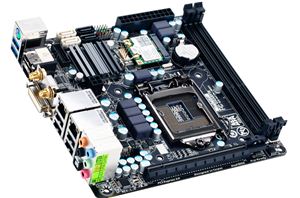 Reviews of the Ivy Bridge platform at AnandTech have focused solely on the primary chipset supplied to most desktop users – Z77. In a twist, today we are...
52
by Ian Cutress on 11/6/2012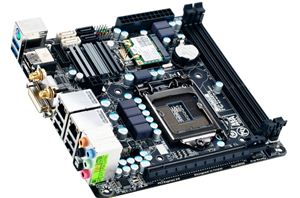 Over the past couple of days, two new Z77 mini-ITX motherboards have been seen on the radar. The first is Gigabyte's Z77N-WiFi model, to be released alongside the...
43
by Ian Cutress on 8/23/2012