Last year, we looked at Fractal Design's Core 1000, their entry level chassis that can be had for under $40. It performed "okay", which is about all you can expect from a budget case. The newly redesigned Core 3000 looks to change more than a few elements of the Core 1000, and in fact other than the "Core" branding it bears little in common with the Core 1000. It's bigger and heavier for one, measuring 200mm x 444mm x 480mm (7.87" x 17.48" x 18.90"), so this is no longer intended as a small PC box. It also comes with three fans standard: a 140mm fan in front, 120mm fan in back, and 120mm fan up top. Here's the full list of specifications. Fractal Design...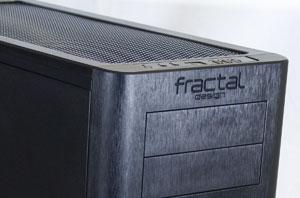 The more enclosures we get in, the more amazed I am at just how competitive the market is for $99 cases. That market is made only more competitive by...
52
by Dustin Sklavos on 10/7/2011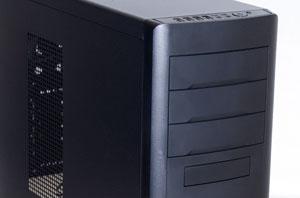 While we've had a chance to check out a few cases in the $200+ club and the majority of the enclosures we've tested have floated around the $99 price...
35
by Dustin Sklavos on 10/5/2011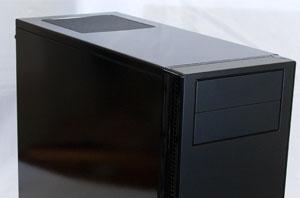 When we reviewed Antec's Sonata IV recently, we found it left a lot to be desired. Antec had updated their Sonata design, but barely, and the enclosure as a...
57
by Dustin Sklavos on 9/6/2011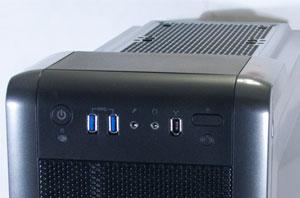 Corsair started their enclosure business from the top of the market and worked their way down. Their first case was an expensive black monolith, the Obsidian 800D, popular for...
21
by Dustin Sklavos on 9/3/2011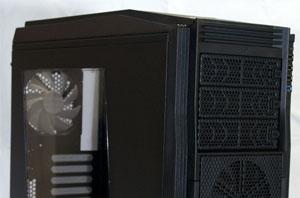 The last time we checked out an NZXT enclosure, we saw in their H2 a lot of fantastic ideas done in by a single poor design choice. NZXT's engineers...
14
by Dustin Sklavos on 9/1/2011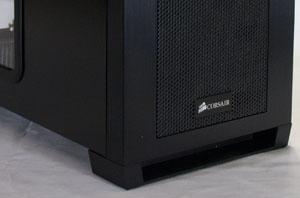 Corsair pretty much stormed out of the gate when they entered the enclosure market, starting at the top with the Obsidian 800D and gradually working their way down, and...
36
by Dustin Sklavos on 7/29/2011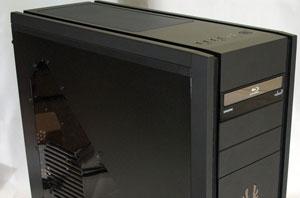 Compared to some of the vendors we've reviewed cases from thus far, BitFenix seems like a young pup. Antec and In-Win have been around for a long time, and...
26
by Dustin Sklavos on 6/22/2011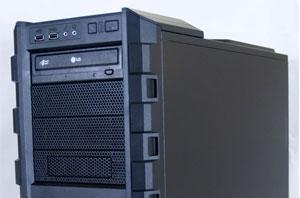 Getting the monster gaming machines from boutiques in house for testing is often at least interesting if for no other reason than to see just how fast a computer...
37
by Dustin Sklavos on 6/8/2011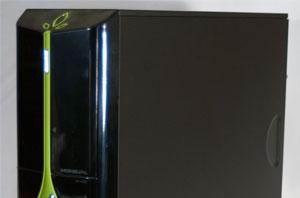 One of the joys of doing case reviews is getting to see more exotic designs from smaller vendors looking to make their mark. Some of them are like ASRock...
20
by Dustin Sklavos on 6/7/2011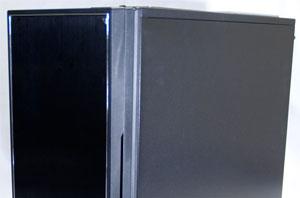 When we saw the NZXT H2's prototype at CES, we were impressed. The case isn't just unusually austere for NZXT, it's genuinely attractive and feature rich. More than that...
19
by Dustin Sklavos on 5/26/2011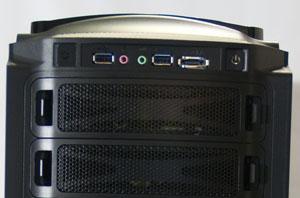 When building a new machine, it's often easy to pass by certain manufacturers in favor of old standbys like Antec, Cooler Master, SilverStone, or Thermaltake. Whenever another company becomes...
58
by Dustin Sklavos on 5/9/2011