Linksys
Linksys was one of the first vendors to jump on to the MU-MIMO bandwagon last year with the launch of the EA8500 AC2400-class 802.11ac router. The Max-Stream branding is used by Linksys to promote their routers. At CES, they introduced a host of new products to expand this lineup. EA7500 - AC1900-class with MU-MIMO The EA7500 is a 3x3 dual-band router based on a Qualcomm Atheros platform (1.4GHz IPQ8064 SoC, QCA8337-AL3C switch, and QCA9982 and QCA9983 radios). This one enables 256-QAM to deliver 600 Mbps in the 2.4GHz band. The 5 GHz band still delivers 1300 Mbps theoretical throughput. Priced at $200 and slated to come to the market next month, it will go against the Netgear Nighthawk R7000 with similar speeds, but come with MU-MIMO enabled...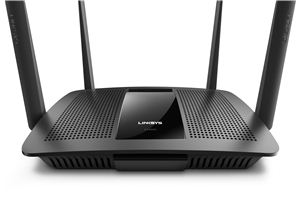 Readers following our wireless networking coverage must be quite familiar with the developments in 802.11ac land. As a recap: The first 3-stream 802.11ac routers (based on the Broadcom BCM4706 chipset...
83
by Ganesh T S on 5/7/2015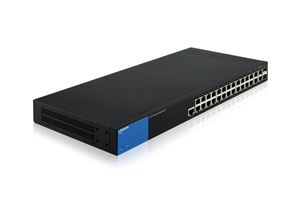 Linksys and ZyXEL recently updated their product portfolio for SMB (small and medium business) networking gear. The updates came in the managed switches category for both companies. In addition...
6
by Ganesh T S on 7/31/2014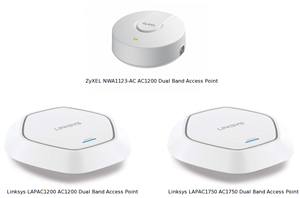 The enterprise Wi-Fi market is a hotly contested one with expensive offerings from companies such as Aruba Networks and Ruckus Wireless being the preferred choice of many IT administrators...
8
by Ganesh T S on 4/1/2014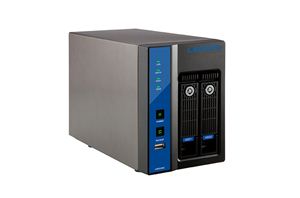 The last few years have seen a rapid rise in popularity of network attached storage (NAS) systems. Coupled with the increased interest in IP cameras for surveillance, this has...
11
by Ganesh T S on 2/5/2014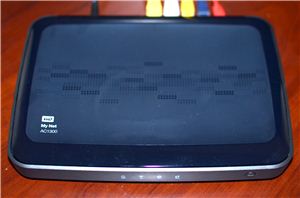 We've had quite a few major wireless networking standards over the years, and while some have certainly been better than others, I have remained a strong adherent of wired...
139
by Jarred Walton on 7/8/2013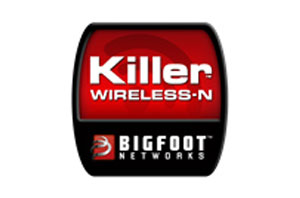 The world of wireless networking products has been slowly advancing over the past decade or so. We started at 11Mbps 802.11b and 54Mbps 802.11a in 1999, added 54Mbps 802.11g...
52
by Jarred Walton on 8/10/2011