JMicron
I stopped by ADATA's suite last week to see what the company has been up to in the past six months. While ADATA didn't release or announce anything new at the show, there were plenty of upcoming products on display in the suite. The SP320 will be ADATA's first TLC NAND based SSD and will be available sometime in the first half of 2015. It's based on Silicon Motion's new SM2256 controller, which supports LDPC error correction that increases the endurance (basically, LDPC can deal with a lot higher error rate compared to traditional BCH error correction). Capacities will range from 120GB to all the way to up to 960GB, but the exact specifications are unknown at this point. Moving on to PCIe, ADATA was showcasing...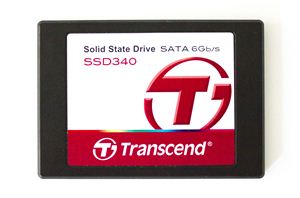 A couple of months ago we reviewed JMicron's JMF667H reference design SSDs, which did relatively well in our tests especially when taking JMicron's older SSD controllers into account. As...
57
by Kristian Vättö on 8/4/2014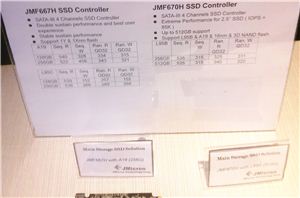 Sorry for the photo quality -- I had to run to another meeting so I just took some quick photos with my phone RIght before Computex, we published a review...
2
by Kristian Vättö on 6/12/2014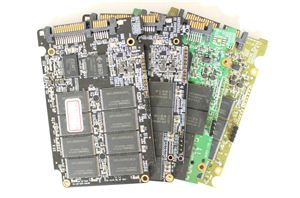 Back in 2008 and 2009, JMicron was a relatively big name in the SSD industry. Many OEMs were using their controllers as there weren't many alternatives and JMicron had...
28
by Kristian Vättö on 5/29/2014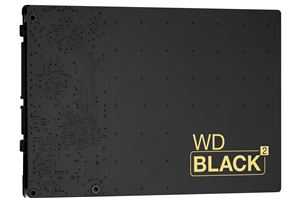 If you had asked me a few years ago, I would've said that hybrid drives will be the next big thing in the storage industry. A hybrid drive made...
100
by Kristian Vättö on 1/30/2014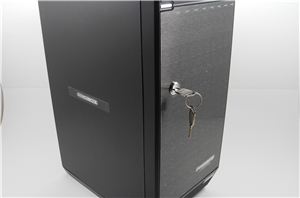 Prior to the rapid rise in popularity of Network Attached Storage (NAS) devices, consumers used to store large amounts of data on Direct Attached Storage (DAS) units. While USB...
48
by Ganesh T S on 8/4/2012