A year ago during my review of the LTE iPad 3 I decided to find out how long the iPad would last as a personal hotspot. With the display off and a single notebook tethered wirelessly to the iPad downloading at a constant 50KB/s, the LTE iPad 3 lasted 25.28 hours on a single charge. The new iPad Air moves to a much smaller battery (32.4Wh vs. 42.5Wh), but at the same time it enjoys much lower platform power. The A7 SoC is built on Samsung's 28nm LP process, while the A5X used in the iPad 3 was a 45nm part. Qualcomm's MDM9600 in the iPad 3 was also built on a 45nm process, compared to the 28nm process used on the MDM9615M (the same...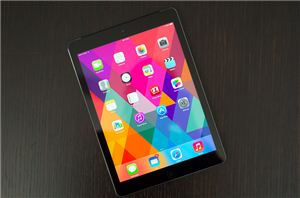 It seemed like a foregone conclusion that the 10-inch tablet market was done for, with all interest and excitement shifting to smaller, but equally capable 7 or 8-inch tablets...
441
by Anand Lal Shimpi on 10/29/2013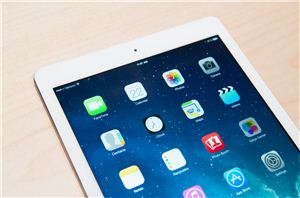 We've had a few days to digest everything announced at Apple's recent event, and one of the remaining questions was whether the iPad Air and iPad Mini with Retina...
10
by Brian Klug on 10/24/2013
Brian also just finished up some hands on with the iPad Air. Check out the video below for his impressions and a comparison to the new mini. We just played...
44
by Anand Lal Shimpi & Brian Klug on 10/22/2013