IMFT
Maxiotek this week introduced its first SSD controller designed for affordable SSDs with an SATA interface, which is meant to be paired with new types of NAND flash memory, including chips with 3D architecture as well as ICs made using thin fabrication processes. The company is working with various makers of SSDs as well as OEMs, so actual drives based on the MK8115 will hit the market in the foreseeable future. In fact, one of the first drives featuring the chip is ADATA's SU700, which was demonstrated back at Computex. The Maxiotek MK8115 is a quad-channel controller that supports a SATA 3.2 host interface as well as various types of SLC, MLC, 3D MLC, and 3D TLC NAND flash memory. Internally, Async, Toggle, and ONFi...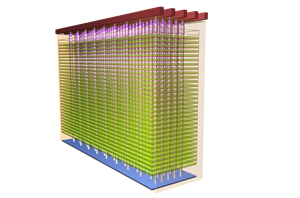 Update: We've got some more information and diagrams from Micron's Winter Analyst Conference earlier today. After samples of their upcoming 3D NAND were sighted in the wild at CES, Micron...
19
by Billy Tallis on 2/12/2016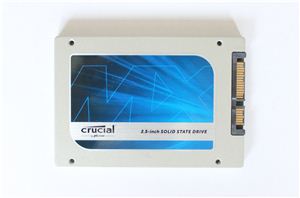 Computex is officially kicking off today and unlike many of the products announced at trade shows, we actually have a full review of the Crucial MX100 that is launching...
50
by Kristian Vättö on 6/2/2014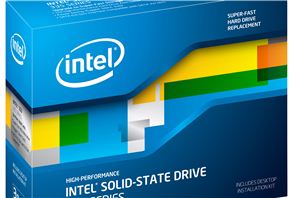 Back in February, Intel released its first SandForce based SSD: the Intel SSD 520. Since then Intel's SSD lineup has evolved. A couple of months after the 520's release...
70
by Kristian Vättö on 10/29/2012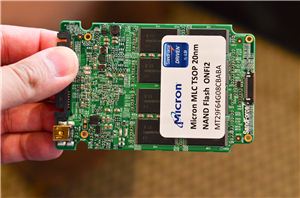 SandForce's controllers have fairly broad compatibility with NAND available on the market today. It shouldn't be a surprise that the first demo we saw of Toshiba's 19nm and Intel/Micron's...
20
by Anand Lal Shimpi on 6/8/2012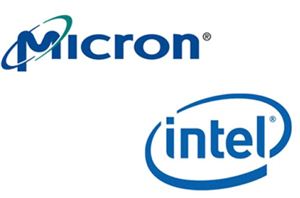 Intel and Micron today announced that they have done some modifications to their agreements on their IMFT joint venture. In short, Intel is selling its stake in two fabs...
6
by Kristian Vättö on 2/28/2012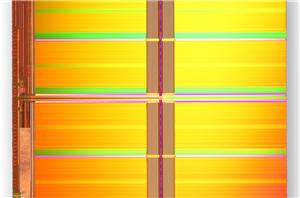 Earlier this year, Intel and Micron's joint NAND manufacturing venture (IMFT) announced it had produced 64Gb (8GB) MLC NAND on a 20nm process. Most IMFT NAND that's used in...
36
by Anand Lal Shimpi on 12/6/2011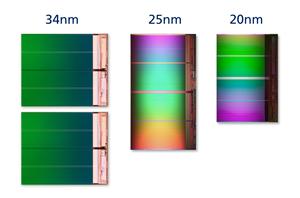 We just started testing SSDs based on IMFT 25nm NAND Flash and look at what Intel/Micron just announced? The first 8GB MLC NAND device built on a 20nm process...
42
by Anand Lal Shimpi on 4/14/2011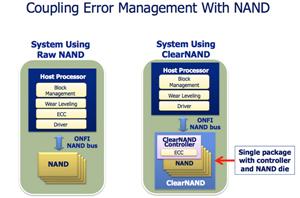 NAND endurance is on its way down with each subsequent process generation. At the same time unrecoverable bit error rates are on their way up. Companies like SandForce have...
24
by Anand Lal Shimpi on 12/2/2010