Continuing with the spate of Acer announcements from today, next up we have the Iconia A1 Tablet. Details on the SoC are a bit scarce, but it's listed as a quad-core 1.2GHz 28nm MT8389W MediaTek chip (with MT6167 for 3G); MediaTek has used PowerVR SGX 544 previously, but it's not clear which GPU is in the MT8389W. Regardless, the 1024x768 LCD resolution doesn't need a ton of graphics power for moderate gaming, so hopefully the GPU will prove sufficient. Acer makes a point of calling the A1 a "one-handed" tablet, suggesting that the smaller size than traditional tablets makes it more usable with a single hand. Dimensions of the A1 measure 208.7mm x 145.7mm x 11.1mm and with a weight of 410g (WiFi only; 430g...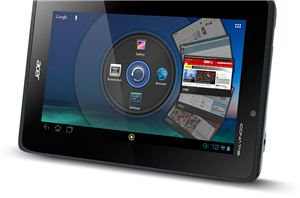 Everyone's getting into the small tablet market, and with the success of Google's own Nexus 7, and Amazon's Kindle Fire, it's no surprise. The Iconia A110 fills that segment...
19
by Jason Inofuentes on 10/18/2012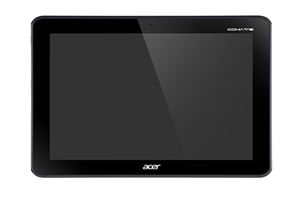 True to their word, Acer is announcing the availability of the Android 4.0 Ice Cream Sandwich update for their recently launched A200 tablet. We posted the PR blurb about...
1
by Jarred Walton on 2/17/2012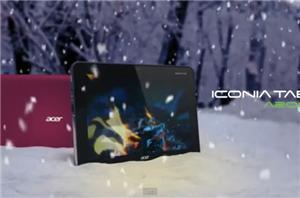 Acer has formally announced the US pricing and launch date details for the Iconia A200, the follow up to the Iconia A500 tablet it launched mid-last year. The A200...
6
by Vivek Gowri on 1/5/2012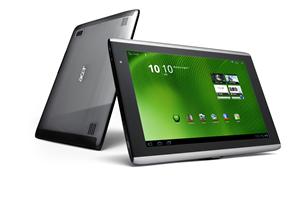 Acer made a value play with their Acer Iconia A500, and the results left something to be desired. How much of that was Honeycomb growing pains is hard to...
1
by Jason Inofuentes on 9/12/2011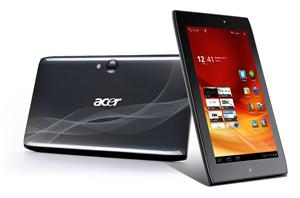 With today's introduction of the Acer Iconia Tab A100, the 7-inch Honeycomb tablet era begins. Vivek and Jarred looked at the new entrant's big brother, the 10.1" A500, and...
22
by Jason Inofuentes on 8/12/2011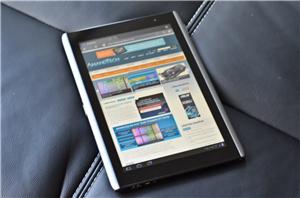 Next in our series of Honeycomb tablet reviews is the Acer Iconia Tab A500. The A500 was the second Honeycomb tablet to go on sale, and is one of...
46
by Vivek Gowri & Jarred Walton on 6/24/2011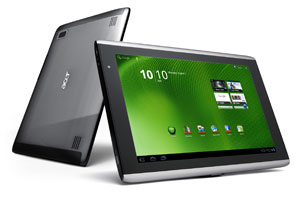 Acer's Iconia Tab A500 Joins the Honeycomb Party The year of the tablet continues, and every major manufacturer—and many smaller parties as well—are keen to get their cut of the...
53
by Jarred Walton on 4/8/2011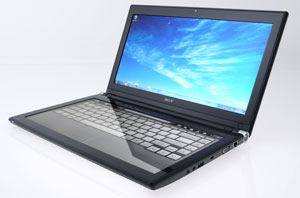 Oftentimes press releases from the major manufacturers can feel like fluff: "We refreshed our notebook line again this year, new processors, etc." But every so often one of them...
19
by Dustin Sklavos & Jarred Walton on 3/29/2011