Just two days ago, Google announced a variant of the Galaxy S 4 packing the "Nexus user experience." Although not an I/O giveaway, Google chose I/O to announce the new variant. I've spent a lot of time at I/O tracking down what information I could about this SGS4 with Nexus experience device, but there's not a whole lot to be known beyond what was announced in the one title slide and blog post. At a high level the details are known — it's an SGS4 with 16 GB of internal storage, unlocked modem and bootloader, with support for T-Mobile and AT&T LTE and WCDMA band support. The price is what you'd pay for any other SGS4 unlocked without a subsidy, $649 through Google Play...
This time on the AnandTech Podcast we're talking about Samsung's Galaxy S 4. Also on the menu today are the HTC First, T-Mobile iPhone 5, ASUS FonePad, Samsung Galaxy...
32
by Anand Lal Shimpi on 4/30/2013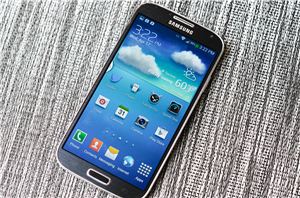 It's no secret that Samsung enjoyed huge success with Galaxy S 3. In many markets, SGS3 was easily the Android handset to beat, even as faster and arguably better...
314
by Brian Klug on 4/24/2013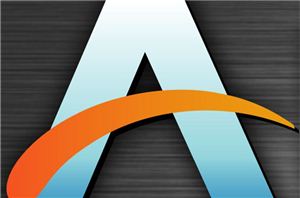 Remember Brian Klug? Want to hear him rant about phones, operators and Facebook? It's time for the next podcast. The AnandTech Podcast - Episode 19 featuring Anand Shimpi, Brian Klug &amp...
53
by Anand Lal Shimpi on 4/12/2013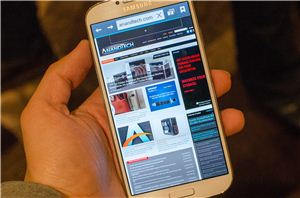 Since 2010 Samsung has grown to become not only the clear leader in the Android smartphone space, but the largest smartphone manufacturer in the world. Its annual iteration of...
207
by Anand Lal Shimpi on 3/14/2013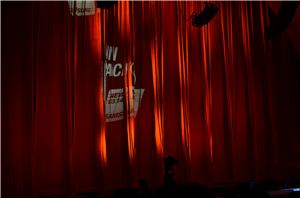 We're live from Samsung's Unpacked event in NYC where the company is about to announce their next-generation flagship smartphone. Keep it parked here for live updates!
4
by Anand Lal Shimpi on 3/14/2013