Thunderbolt is Intel's high-bandwidth, do-everything connector, designed as a potential future path for all things external to a system - displays, USB devices, external storage, PCI Express, and even graphics cards. The first version of Thunderbolt supported up to 10Gb/s bandwidth (uni-directional) for each port (double that of USB 3.0, but at a much higher implementation cost). Thunderbolt 2 doubled the bandwidth to 20 Gbps per port (bi-directional) by combining the four 10Gb/s channels into two 20Gb/s channels, thus enabling support for 4Kp60 raw video transfer (which may need up to 15 Gbps). Motherboards with Thunderbolt 2 certification started rolling out in the second half of 2013, but peripherals capable of taking advantage of Thunderbolt 2 were quite rare. We were expecting a number of...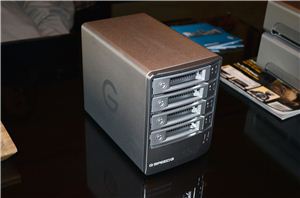 We met with HGST at their hotel suite and were interested to hear their plans now that they've been acquired by WD. Western Digital bought HGST (who had previously...
0
by Jarred Walton on 1/9/2013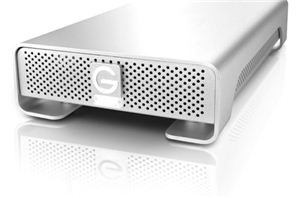 G-Technology, a company owned by Hitachi, has released an updated model of their G-RAID solution, which now adds Thunderbolt support. Essentially the G-RAID Thunderbolt is equivalent to the regular...
9
by Kristian Vättö on 4/17/2012