Aluminum has been experiencing a bit of a renaissance in the notebook industry, spearheaded largely by Apple and now Intel's ultrabook initiative, but as a construction material for desktop enclosures it's largely been a specialty item. Most manufacturers use it in isolated places, usually as an accent, with entire cases built out of it becoming largely the purview of Lian Li...and not too many others. Cubitek, on the other hand, has seen fit to employ it for an entire new line of cases under the "ICE Series". Five enclosures all using an almost entirely aluminum chassis and finish, ranging from the Mini-ITX "Mini ICE" all the way up to the grandaddy of them all and the enclosure that we have in for review today: the...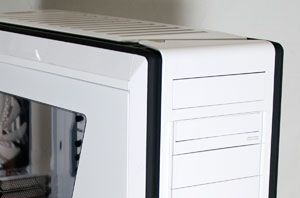 NZXT recently released the Switch 810, a new high-end full tower model they proudly had on display at CES at the same time they were seeding samples to reviewers...
29
by Dustin Sklavos on 2/1/2012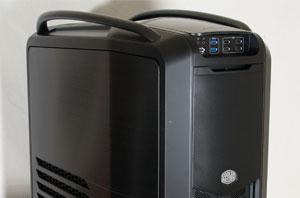 The Cooler Master Cosmos is more or less legendary among top-of-the-line enclosures. It's not hard to see why, either: it's big, it has loads of expansion, and it looks...
52
by Dustin Sklavos on 1/23/2012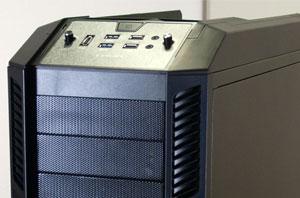 Most enthusiasts are familiar with Rosewill as a brand of inexpensive parts of decent quality. They've had enclosures on the market for ages, but those cases are almost always...
34
by Dustin Sklavos on 8/24/2011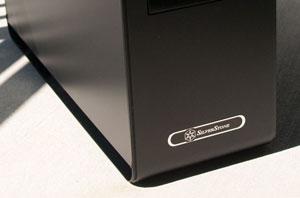 Ever since we reviewed the SilverStone Raven RV03, a lot of you have chimed in about their Fortress FT02 enclosure, with more than one even proclaiming it the best...
54
by Dustin Sklavos on 8/15/2011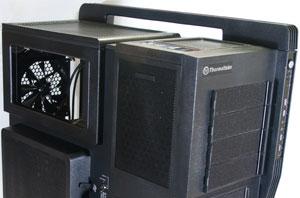 This promised to be a good month for big stonking enthusiast-class cases, and we're delivering on the second half of our one-two punch with Thermaltake's monstrous Level 10 GT...
46
by Dustin Sklavos on 7/26/2011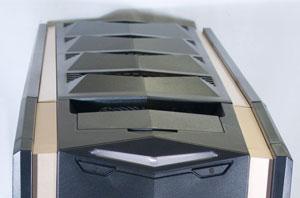 At this point, SilverStone's signature in the enclosure world is the 90-degree rotation of the motherboard. This unique engineering decision makes cases like the FT03 possible, but for a...
26
by Dustin Sklavos on 7/20/2011