Fractal Design
Fractal Design has just unveiled a different take on a new line of all-in-one liquid coolers, called the Celsius series. Unlike conventional AIOs, these new models are not actually closed-loop: they have threaded fittings on the radiator side in order to allow for expansion possibilities with common DIY liquid cooling components. The two units being launched are the Celsius S24 and Celsius S36, which feature 240mm and 360mm radiators respectively. The radiators feature aluminium housings and fins, and they are both around 30mm thick. As mentioned above, it is the fittings that are the really interesting part of this new product line. While the CPU block fittings are non-removable, the radiator fittings are knurled metal and feature a standard G 1/4" thread. Since the G...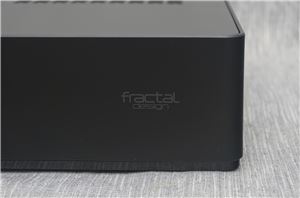 PCs may be versatile and powerful multimedia and gaming machines, yet their insertion into elegant living rooms can be problematic, as large systems and tower cases are a major...
62
by E. Fylladitakis on 6/6/2016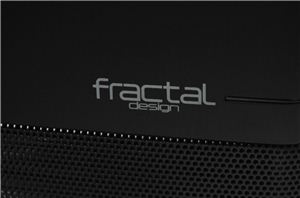 Another cubic Micro-ATX case has found its way into our labs. This time, the Node 804 from Fractal Design is hoping to combine thermal performance and versatility with a...
70
by E. Fylladitakis on 2/18/2015
Good micro-ATX enclosures have actually been frighteningly rare of late; manufacturers seem to be going big or going home, and only letting either beefy XL-ATX cases or diminutive mini-ITX...
57
by Dustin Sklavos on 4/22/2013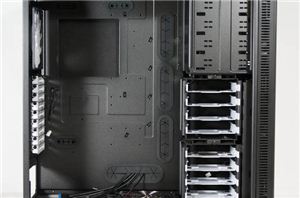 Amusingly and appropriately enough, the wave of silence-oriented enclosures that have been popping up recently haven't really drawn attention to themselves as a trend. Yet all of a sudden...
46
by Dustin Sklavos on 2/20/2013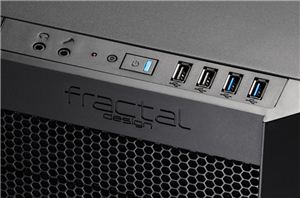 Last year, we looked at Fractal Design's Core 1000, their entry level chassis that can be had for under $40. It performed "okay", which is about all you can...
11
by Jarred Walton on 2/1/2013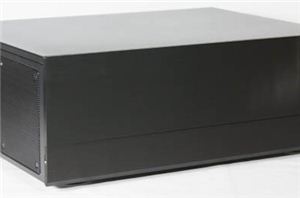 Media center enclosures can be a very tricky business. 25 years ago, horizontally-oriented cases were the norm, but the ATX standard complicates things. We're also dealing with hotter components...
50
by Dustin Sklavos on 1/1/2013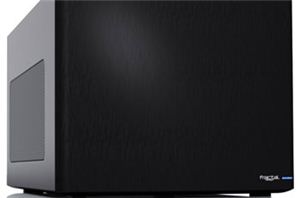 There have been many interesting developments in the small form factor market segment since our last SFF buyer's guide. Specifically, current-generation Intel Ivy Bridge CPUs and AMD Trinity APUs...
74
by Zach Throckmorton on 12/5/2012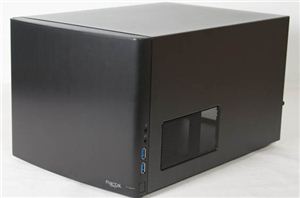 We've said it before but it bears repeating: desktop systems are getting smaller. ATX is becoming less and less necessary, and mini-ITX-based machines more and more offer the same...
78
by Dustin Sklavos on 11/23/2012
Around November of last year we had a chance to take a look at one of the most popular enclosures from up-and-comer Fractal Design, the Define R3. Impressions were...
54
by Dustin Sklavos on 7/20/2012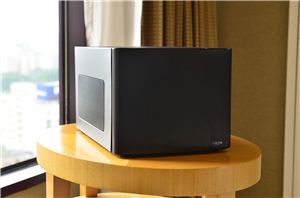 Fractal design just launched two new cases at Computex under the Node family brand. The Node 304 is a mini-ITX chassis with aluminum face priced at $90. Internally there...
7
by Anand Lal Shimpi on 6/5/2012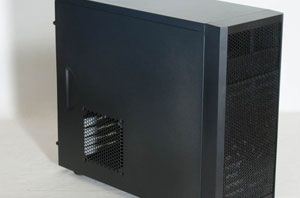 Extreme budget enclosures are interesting creatures. While the best balancing acts usually show up around the $100 price point, and going north of $150 will generally get you the...
53
by Dustin Sklavos on 4/13/2012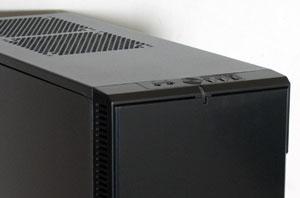 One of the perks of this job is getting to see some up-and-comers get championed by our readership and then turn around and find out what the fuss is...
84
by Dustin Sklavos on 11/11/2011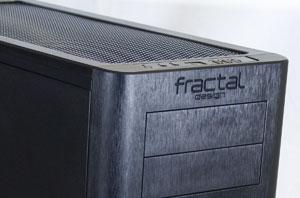 The more enclosures we get in, the more amazed I am at just how competitive the market is for $99 cases. That market is made only more competitive by...
52
by Dustin Sklavos on 10/7/2011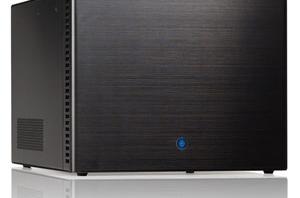 The proliferation of mobile devices, multi-computer homes, broadband internet access, inexpensive mass storage, and the replacement of many other home electronics by the PC (such as media devices like...
151
by Zach Throckmorton on 9/4/2011