Samsung Galaxy series of tablets and smartphones have been well received since they first started appearing on store shelves, and with good reason. Not all manufacturers really get industrial design, aesthetics, and the goal of building a cohesive whole that doesn't cut corners. With the latest Pro series of tablets, Samsung looks to improve on their existing devices, with better performance, some minor tuning of the industrial design, and some software tweaks as well. We have the 8.4" and 10.1" Galaxy Tab Pro models in house and we've been testing them for the past week. Read on for our full review.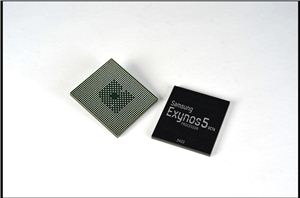 Samsung announced two new mobile SoCs at MWC today. The first is an update to the Exynos 5 Octa with the new Exynos 5422. The 5422 is a mild...
35
by Anand Lal Shimpi on 2/25/2014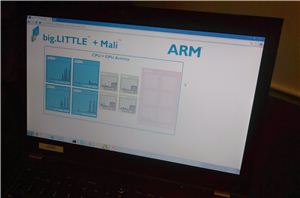 It hasn't been much of a secret in the SoC space that big.LITTLE on the original Exynos 5 Octa (5410) didn't end up working in the most optimal fashion...
30
by Brian Klug on 9/11/2013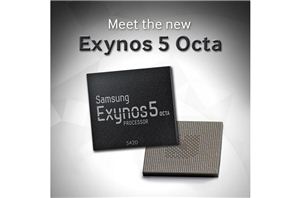 In the first part of our series on ARM, we mentioned that with every major microprocess design ARM tries to choose 3 licensees to get early access to technology...
43
by Anand Lal Shimpi & Brian Klug on 7/22/2013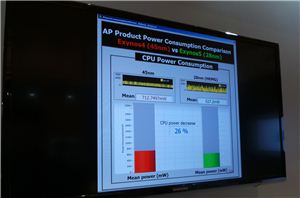 ARM was being unusually coy when talking about the GPU IP used in Samsung's recently announced Exynos 5 Octa. We eventually found out why: unlike the Exynos 5 Dual...
25
by Anand Lal Shimpi on 3/12/2013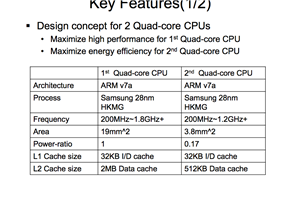 At CES this year Samsung introduced the oddly named Exynos 5 Octa SoC, one of the first Cortex A15 SoCs to implement ARM's big.LITTLE architecture. Widely expected to be...
52
by Anand Lal Shimpi on 2/20/2013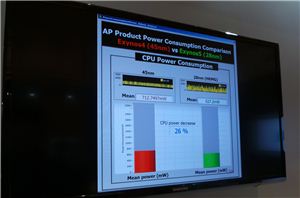 At CES, Samsung announced its Exynos 5 Octa SoC featuring four ARM Cortex A7s and four ARM Cortex A15s. Unusually absent from the announcement was any mention of the...
43
by Anand Lal Shimpi & Brian Klug on 1/13/2013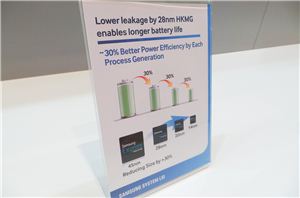 Earlier this morning Samsung announced a new eight core SoC and the spiritual successor to the Exynos 5250 "Exynos 5 Dual" called the Exynos 5 Octa (Exynos 5410?). This...
17
by Brian Klug on 1/9/2013