eSATA
StarTech.com specializes in gadgets performing niche, yet handy functions. We have reviewed a few of their products such as the USB 3.0 to SATA IDE HDD docking station and portable SATA duplicator before. Technology-wise, there are plenty of similar options in the market. StarTech.com hopes to differentiate itself by acting as a one-stop shop for all these miscellaneous needs. Since the beginning of the year, StarTech.com has launched two interesting products in the DAS (direct-attached storage) space. On the high-end side, we have the S354SMTB2R, a 4-bay Thunderbolt 2 enclosure. It comes with a hardware RAID engine (only JBOD, RAID 0, RAID 1 and RAID 10 - no RAID 5 or RAID 6) and brings with it all the advantages of Thunderbolt 2 (including daisy...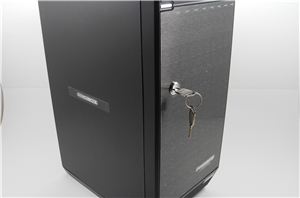 Prior to the rapid rise in popularity of Network Attached Storage (NAS) devices, consumers used to store large amounts of data on Direct Attached Storage (DAS) units. While USB...
48
by Ganesh T S on 8/4/2012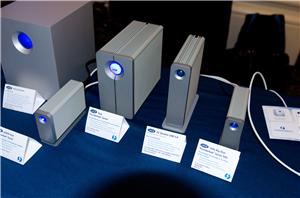 We're expecting to see a lot of Thunderbolt devices at CES this year and we've already seen our first two new products, both from LaCie. The first is the...
2
by Anand Lal Shimpi on 1/8/2012