Memoright is a company that some of you might have heard of as we reviewed one of their drives back in 2011 but they have been out of the retail market for several years now. The reason is that Memoright is an SSD ODM (Original Device Manufacturer) nowadays, which means they design and manufacture SSDs but don't sell them under their own brand. In other words, Memoright's clients can buy SSDs from them, rebrand them and sell them to the consumers. The logic of their business model lies in the fact that it's much easier to deal with a handful of large clients instead of the whole consumer and retail market because you don't have to worry about distribution or B2C marketing for instance...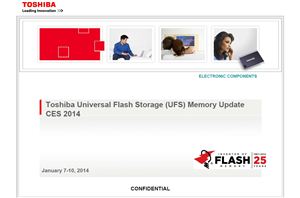 Since they first started showing up on the market, most smartphones and tablets have used eMMC flash storage. While in some ways similar to the NAND flash used in...
8
by Jarred Walton on 1/14/2014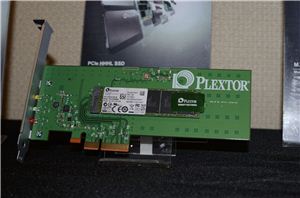 I stopped by Plextor at CES last week for the announcement of their latest SSDs, from their upcoming M6 series. These drives are slated to (eventually) replace the current...
6
by Jarred Walton on 1/14/2014