Ganesh recently reviewed the ECS LIVA, a mini-PC aimed at the nettop market to replace basic office machines, library computers coming out of XP support and digital signage, among other uses with its Bay Trail-M SoC. One of the key points of the ECS LIVA, apart from the minute form factor, was its use of eMMC via the SDIO rather than SATA connectivity. One comment Ganesh made was in relation to the size of this eMMC – given that it is not upgradable a 64 GB edition would be welcomed. This is not surprising – I would want more storage in a cased PC than my smartphone. It was the point of view echoed by several reviews of the LIVA, and ECS is releasing...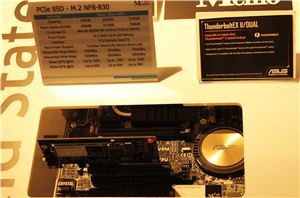 Memoright is a company that some of you might have heard of as we reviewed one of their drives back in 2011 but they have been out of the...
9
by Kristian Vättö on 6/12/2014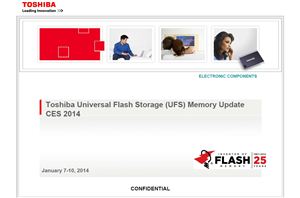 Since they first started showing up on the market, most smartphones and tablets have used eMMC flash storage. While in some ways similar to the NAND flash used in...
8
by Jarred Walton on 1/14/2014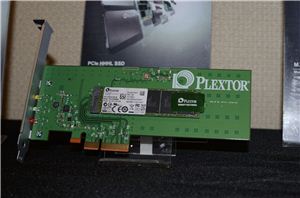 I stopped by Plextor at CES last week for the announcement of their latest SSDs, from their upcoming M6 series. These drives are slated to (eventually) replace the current...
6
by Jarred Walton on 1/14/2014