For the integrated market, there are several levels of capability that manufacturers need to consider. This is a market driven by sales, thus OEMs that require specific resources are usually catered for. Thus despite the fact that AMD have an aggressive APU line up on the embedded side (and have the embedded related warranties and support), there is scope for something more powerful. This is the purpose of the E8860. The E8860 is a 37W multi-chip-module FCBGA part, with the package measuring 37.5mm x 37.5mm. The GPU has a PCIe 3.0 interface and implements 640 SPs at 625 MHz. The GPU uses GCN similar to the HD7000 series, and is paired with 2GB of GDDR5 at 1125 MHz (4.5 GHz...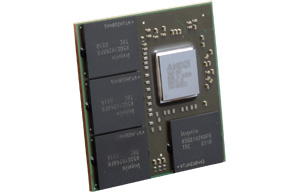 Lately we've been working on expanding our GPU coverage to include more GPUs that aren't directly sold to consumers discretely or as part of a package. Up until now...
27
by Ryan Smith on 5/2/2011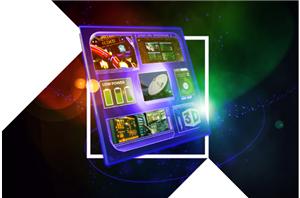 The embedded market is dominated by SoCs based on RISC processors such as ARM and MIPS. The low power consumption of these SoCs make them attractive. Other than ARM...
77
by Ganesh T S on 1/19/2011