DDR3L
With Intel's latest extreme platform, Haswell-E and X99, supporting DDR4, all fingers have been pointing towards the state of DDR4 support for the 100-series motherboards and Intel's 6th generation of processors, Skylake. At Computex we saw a number of 100-series motherboards, although I want to point out a couple which showcase a little of the DRAM support we should expect. At the Biostar booth there was a H170 motherboard and a B150 motherboard that had clearly defined DDR3 and DDR4 memory slots: The H170Z3 in show looks similar to a standard mATX motherboard using a single PCIe 3.0 x16, a couple of PCI slots, support for USB 3.0, SATA Express and M.2. It's the DRAM slots with different spacing that act as the giveaway: Note at the...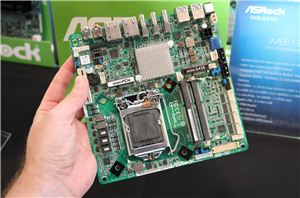 Even with Broadwell not completely out of the door, a lot of attention is being put towards Skylake, the 14nm architecture update from Intel. Current information out the wild...
13
by Ian Cutress on 2/24/2015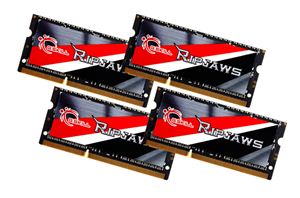 The topic of SO-DIMM memory is an interesting one. As it currently stands, almost all laptops with interchangeable memory slots have SO-DIMM slots, as well as a few...
12
by Ian Cutress on 4/22/2014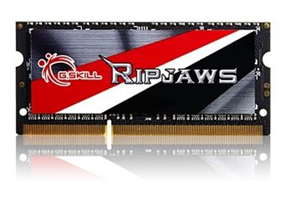 One of the many issues presented with a SO-DIMM capable system, whether laptop or desktop, is one of performance. In our recent Haswell memory scaling article using regular...
10
by Ian Cutress on 2/21/2014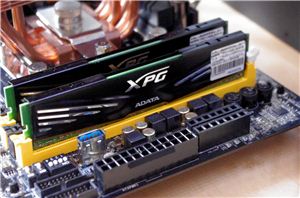 For the next in our series of memory reviews on Haswell, we have another ADATA kit to test: this time a low voltage 2x8 GB kit featuring DDR3-1600 C9...
35
by Ian Cutress on 12/6/2013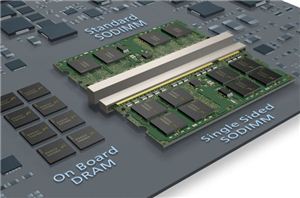 The push for smaller and thinner laptops, Ultrabooks, and tablets of late has come with some potentially undesirable side effects, namely the loss of flexibility. Of the Ultrabooks we've...
17
by Jarred Walton on 2/7/2013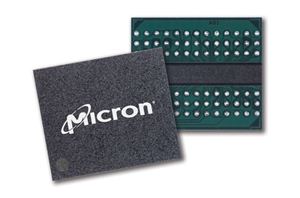 Earlier this week we posted a short write-up about Micron's new DDR3L-RS memory. We didn't have a lot of technical detail to go on at the time, but Micron...
24
by Jarred Walton on 9/22/2012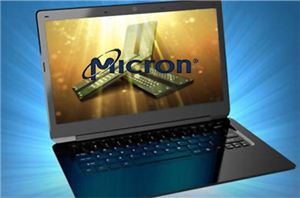 Micron recently announced the availability of their 30nm DDR3L-RS (formerly DDR3Lm) memory, which could prove particularly beneficial for Ultrabooks and other ultrathin computing devices. Just what is DDR3L-RS memory...
10
by Jarred Walton on 9/20/2012