Cortex A15
As a programmer who wants to write decent performing code, I am very interested in understanding the architectures of CPUs and GPUs. However, unlike desktop and server CPUs, mobile CPU and GPU vendors tend to do very little architectural disclosure - a fact that we've been working hard to change over the past few years. Often times all that's available are marketing slides with fuzzy performance claims. This situation frustrates me to no end personally. We've done quite a bit of low-level mobile CPU analysis at AnandTech in pursuit of understanding architectures where there is no publicly available documentation. In this spirit, I wrote a few synthetic tests to better understand the performance of current-gen ARM CPU cores without having to rely upon vendor...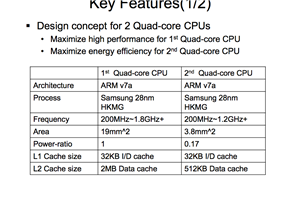 At CES this year Samsung introduced the oddly named Exynos 5 Octa SoC, one of the first Cortex A15 SoCs to implement ARM's big.LITTLE architecture. Widely expected to be...
52
by Anand Lal Shimpi on 2/20/2013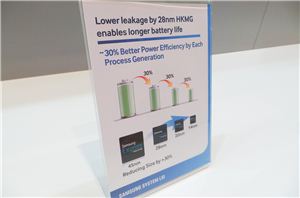 Earlier this morning Samsung announced a new eight core SoC and the spiritual successor to the Exynos 5250 "Exynos 5 Dual" called the Exynos 5 Octa (Exynos 5410?). This...
17
by Brian Klug on 1/9/2013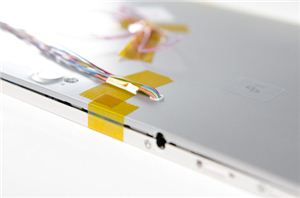 Late last month, Intel dropped by my office with a power engineer for a rare demonstration of its competitive position versus NVIDIA's Tegra 3 when it came to power...
140
by Anand Lal Shimpi on 1/4/2013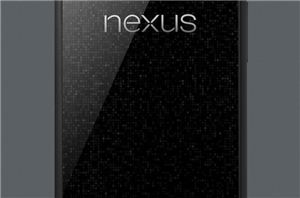 If we'd never heard the name Sandy, we'd have featured two live blogs today, and had a few hours to spend with the latest members of the Nexus family...
102
by Jason Inofuentes on 10/29/2012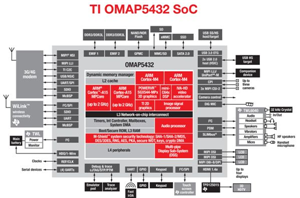 It seems as though everyone is trying to preempt build excitement before MWC 2012 with their next-generation SoC related news. We've previewed Qualcomm's Krait performance on an MDP MSM8960...
26
by Brian Klug on 2/23/2012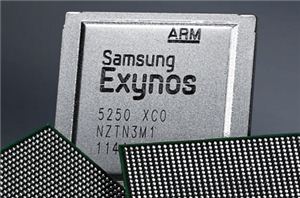 Back in November, Samsung announced its next generation Exynos 5250 SoC based on ARM's Cortex-A15 architecture. Samsung confirmed today during its earnings call that the Exynos 5250 has begun...
32
by Saumitra Bhagwat on 1/27/2012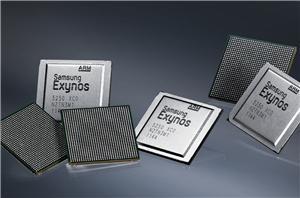 All our favorite mobile System-on-Chip manufacturers have been hard at work on their Cortex-A15 designs, and Samsung is no different. Today, in Korea, Samsung announced their first Cortex-A15 SoC...
25
by Jason Inofuentes on 11/30/2011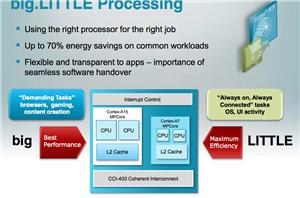 How do you keep increasing performance in a power constrained environment like a smartphone without decreasing battery life? You can design more efficient microarchitectures, but at some point you'll...
77
by Anand Lal Shimpi on 10/19/2011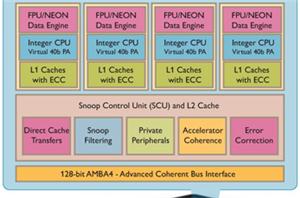 Although we won't see the first ARM Cortex A15 based designs until the second half of next year, and even then only on 28/32nm processes, ARM and design tools...
13
by Anand Lal Shimpi on 10/18/2011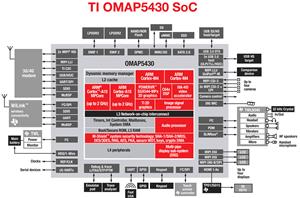 TI sure does have impeccable timing. Not 12 hours after we published our LG Optimus 2X and NVIDIA Tegra 2 review, complete with a discussion of the 2011 SoC...
40
by Anand Lal Shimpi on 2/7/2011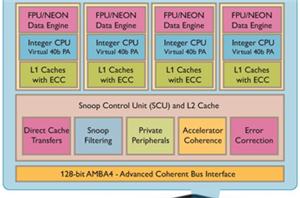 Last month TI announced it was the first to license ARM's next-generation Eagle core. Today, ARM is announcing the official name of that core: it's the ARM Cortex A15. Architectural...
36
by Anand Lal Shimpi on 9/9/2010