Core i5
As expected, Apple today unveiled a range of speed and functionality improvements for its MacBook Pro lineup. The update was unusually quiet for Apple. There was no scheduled press event and nothing more than a press release announcing the specs and availability. Apple retail stores received stock prior to today and began selling product immediately. The Apple online store also has immediate availability. No mere speed bump, these new MacBooks bring Intel's new Sandy Bridge processors chipsets to the entire line, replacing the previous Arrandale processors and finally retiring the aging Core 2 Duo from service in the 13-inch model. Contrary to earlier reports, there are no default SSD configurations although the solid state offerings are still optional. The big new feature (outside of Sandy Bridge...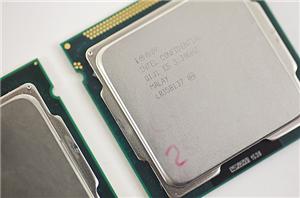 Intel never quite reached 4GHz with the Pentium 4. Despite being on a dedicated quest for gigahertz the company stopped short and the best we ever got was 3.8GHz...
283
by Anand Lal Shimpi on 1/3/2011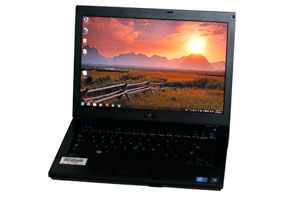 Business centric laptops are something most people have used at some point or another, but they're not always the first devices to get reviewed. The reason is pretty simple...
51
by Jarred Walton on 12/2/2010
Late last week we pulled back the covers on Intel's next-generation Core architecture update: Sandy Bridge. Due out in Q1 2011, we learned a lot about Sandy Bridge's performance...
55
by Anand Lal Shimpi on 8/30/2010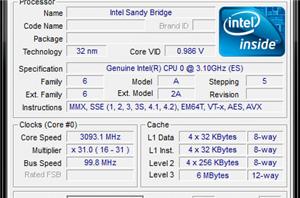 Every two years Intel is committed to introducing a new microprocessor architecture. It's a part of the whole tick-tock strategy that Intel hatched back in 2005 - 2006. Thus...
202
by Anand Lal Shimpi on 8/27/2010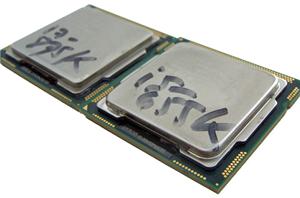 When it comes to Intel processors, the word "Unlocked" is not synonymous with low-priced mainstream products - it's a feature normally reserved for flagship 'Extreme Edition' CPUs that bear...
51
by Rajinder Gill on 5/28/2010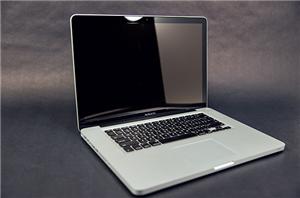 If you've followed our Mac coverage over the past year you know I've been telling everyone to wait until Apple brought Arrandale into its MacBook Pro lineup. The time...
114
by Anand Lal Shimpi on 4/14/2010