Core i5
Nine months. This is how long it has taken the retail price of Intel's Core i7-6700K processor to drop to the level recommended by Intel. Despite slow sales of PCs in general, it would seem that demand for Intel's latest Skylake processors has so far been rather strong, or the chipmaker could not meet demand for many SKUs months after they were introduced. Right now, virtually all major stores in the U.S. sell Intel's latest unlocked chips at their MSRPs. Meanwhile, Intel's Core i7-5820K chip, which used to be cheaper than the Core i7-6700K for months, recently got more expensive. Intel Core i7-6700K Finally Hits $350 Intel officially announced its most advanced quad-core desktop processor for mainstream enthusiasts, the Core i7-6700K (four cores with Hyper-Threading, 4.0...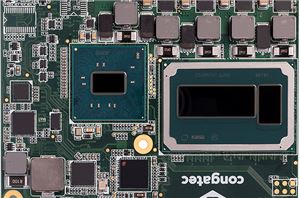 Intel has added three new microprocessors for embedded and highly-integrated applications into its lineup. The new CPUs are based on the Skylake microarchitecture and feature high-performance integrated graphics cores...
66
by Anton Shilov on 5/2/2016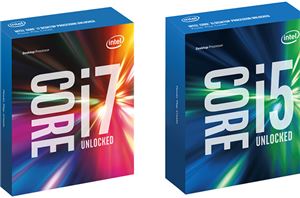 When Intel first introduced its high-end Skylake-S CPUs with unlocked multiplier about half a year ago, it was not easy to get them and for a long time the...
49
by Anton Shilov on 3/29/2016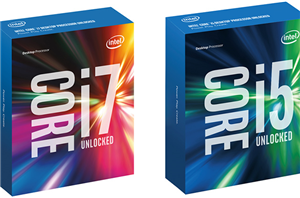 Due to unprecedented demand, Intel's latest Skylake processors with unlocked multiplier were significantly overpriced late last year. However, it would seem that more units are coming into retail as...
54
by Anton Shilov on 2/16/2016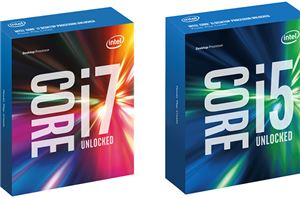 Demand for Intel's Skylake CPUs has been very high since the introduction of the company's latest processors in August. Even though the manufacturer has ramped up the supply of...
104
by Anton Shilov on 12/30/2015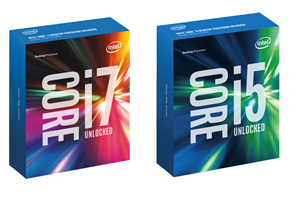 It's the Intel review you've been waiting for. Today is the launch of the first two CPUs from Intel's Skylake architecture, the 6th Generation Core i7-6700K and the Core...
475
by Ian Cutress on 8/5/2015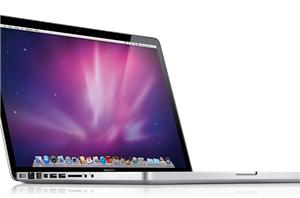 As expected, Apple today unveiled a range of speed and functionality improvements for its MacBook Pro lineup. The update was unusually quiet for Apple. There was no scheduled press...
130
by Andrew Cunningham on 2/24/2011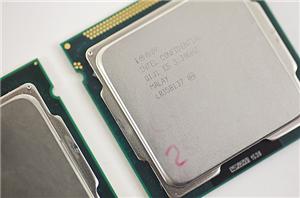 Intel never quite reached 4GHz with the Pentium 4. Despite being on a dedicated quest for gigahertz the company stopped short and the best we ever got was 3.8GHz...
284
by Anand Lal Shimpi on 1/3/2011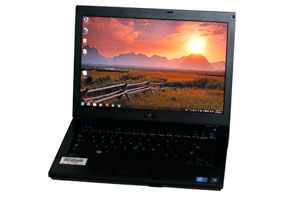 Business centric laptops are something most people have used at some point or another, but they're not always the first devices to get reviewed. The reason is pretty simple...
51
by Jarred Walton on 12/2/2010
Late last week we pulled back the covers on Intel's next-generation Core architecture update: Sandy Bridge. Due out in Q1 2011, we learned a lot about Sandy Bridge's performance...
55
by Anand Lal Shimpi on 8/30/2010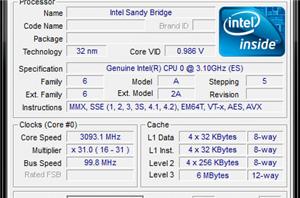 Every two years Intel is committed to introducing a new microprocessor architecture. It's a part of the whole tick-tock strategy that Intel hatched back in 2005 - 2006. Thus...
207
by Anand Lal Shimpi on 8/27/2010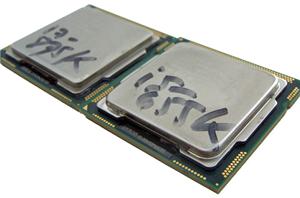 When it comes to Intel processors, the word "Unlocked" is not synonymous with low-priced mainstream products - it's a feature normally reserved for flagship 'Extreme Edition' CPUs that bear...
51
by Rajinder Gill on 5/28/2010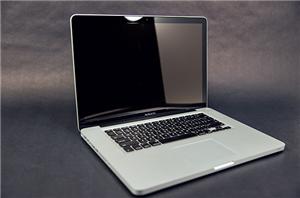 If you've followed our Mac coverage over the past year you know I've been telling everyone to wait until Apple brought Arrandale into its MacBook Pro lineup. The time...
114
by Anand Lal Shimpi on 4/14/2010