Convertible
For our final segment on notebooks, we will take a look at convertibles. We've already covered standard notebooks, as well as gaming laptops. This final installment will focus on convertibles. This category sprouted out of nowhere with the release of Windows 8, but it has made some huge strides over the years with better and better devices being released. With Windows 10's ability to switch the interface depending on which mode you are in, convertibles are now a fully fleshed out member of the notebook family. I break convertibles down into two different segments. The first are those that are a tablet first, and those are defined by having the CPU and other parts in the display section. Keyboards are an add-on on these devices...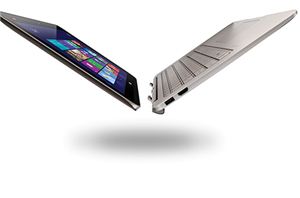 Since the launch of Windows 8, many users have been waiting for something that does a better job of spanning the gap between laptops/Ultrabooks and tablets. We've seen sliders...
47
by Jarred Walton on 9/19/2013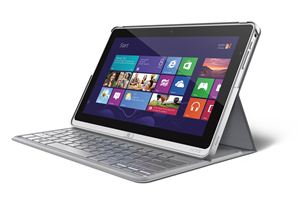 In contrast to the Aspire R7, the P3 is basically a reworking of the Iconia W700 tablet from last year, only with a shell that makes the result very...
7
by Jarred Walton on 5/3/2013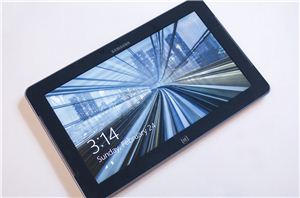 The Windows 8 tablet space at launch consisted exclusively of Tegra 3-based or Core i5/i7 ULV-based systems. That changed with the release of Krait and Clover Trail tablets like...
60
by Vivek Gowri on 3/18/2013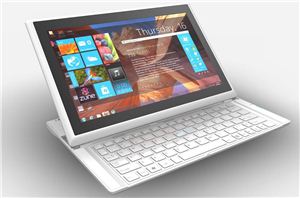 Next week kicks off CES 2013 in Las Vegas, and I along with many of the other AnandTech editors will be present. Prior to the actual start of the...
9
by Jarred Walton on 1/4/2013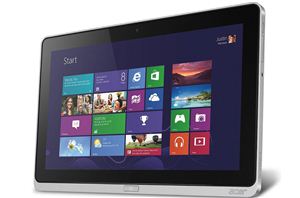 The past couple of months have been interesting, what with the launch of Windows 8 and the ushering in of a new user interface. I've had a couple of...
59
by Jarred Walton on 1/4/2013