BlackBerry
Blackberry has started rolling out OS 10.2 to BB10 devices such as Z10, Q10 and Q5. Update appears to be available in Canada and UK for a start. The OS update is quite a major one. The android runtime has been updated to 4.2 Jelly Bean from the previous Gingerbread based version and its performance has improved significantly. I noticed that android-ported applications like Skype that lagged before are much smoother now. A priority hub, where it shows messages of high priority, has been introduced. These are selected intelligently, or through user controlled rules such as priority contacts. Lock screen notifications are more detailed now and you can see previews of messages. Toast notifications (called instant previews) with inline reply capability have been introduced...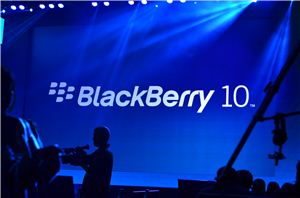 We're seated at RIM's BlackBerry 10 launch event. Keep your browser parked here for our live blog that should start at 10AM EST.
39
by Anand Lal Shimpi on 1/30/2013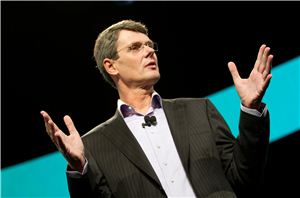 As the lights came up on Thorston Heins opening remarks at BlackBerry World 2012, expectations were... well, low. There was always the possibility that we would hear of some...
24
by Jason Inofuentes on 5/1/2012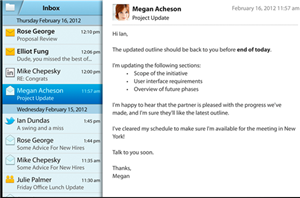 BlackBerry PlayBook OS version 2.0 has been released to the public, according to a Research In Motion press release that was posted today. The new OS version introduces...
12
by Andrew Cunningham on 2/21/2012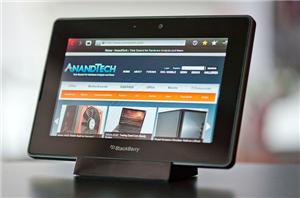 Research in Motion's BlackBerry PlayBook tablet (read our review) is now on sale for $299 in the BlackBerry Store, a price which applies to the 16GB, 32GB, and 64GB...
12
by Andrew Cunningham on 1/3/2012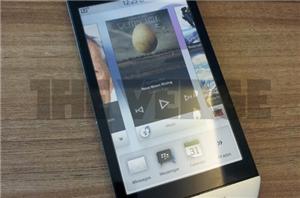 First reported by The Verge and subsequently confirmed by Boy Genius Report, the first image of BlackBerry's first BBX phone has leaked, and it is a significant departure from...
4
by Jason Inofuentes on 11/15/2011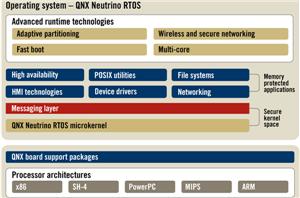 With its PlayBook tablet RIM introduced a brand new mobile platform built on QNX's Neutrino 6.5 OS. The result was an extremely smooth user experience with great multitasking support...
28
by Anand Lal Shimpi on 10/18/2011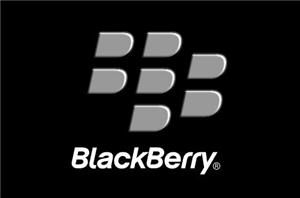 A week after a core switch failure caused worldwide outages for Research in Motion's BlackBerry servers, the company is attempting to make amends: RIM announced today that it would...
6
by Andrew Cunningham on 10/17/2011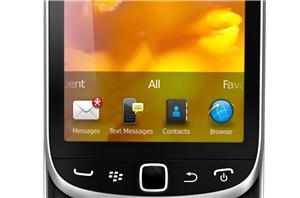 Almost exactly a year ago, AT&T and RIM announced the BlackBerry Torch 9800, which we reviewed and found brought a much-needed new WebKit based browser and OS update, but...
11
by Brian Klug on 8/3/2011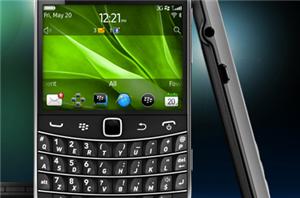 There's no getting around it, RIM hasn't had the best year ever. It's been steadily losing market share to Android, iOS, and Windows Phone 7, there's been lackluster response...
27
by Jason Inofuentes on 5/2/2011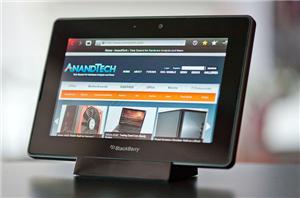 I suppose it's fitting that I should be the one to write our PlayBook review. Before Android and the iPhone, there were two mobile platforms/devices that I was hugely...
78
by Anand Lal Shimpi on 4/13/2011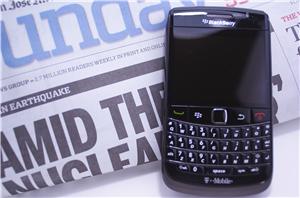 It's been a while since we reviewed the BlackBerry Torch, and today we have a follow up review of the BlackBerry Bold. The long and the short of it...
36
by Mithun Chandrasekhar on 3/25/2011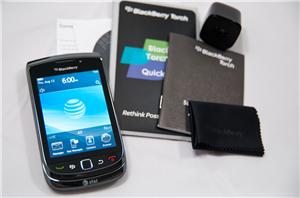 This summer has been a busy one for smartphone platforms. We started the summer with an Apple iOS update that remedied a number of the primary concerns with Apple's...
43
by Brian Klug on 9/1/2010