Earlier this year Audience announced the eS515, a combination new-generation voice processor and audio codec. The eS515 brought three-microphone noise suppression along with improved noise suppression for reverb, more wideband audio modes, improved ASR (assisted speech recognition) and multimedia features for recording video or interviews. Today Audience is announcing another member of that family, the eS325, which is essentially an eS515 without the audio codec features, essentially the same voice processor IP block but standalone and discrete for OEMs who choose to implement it. The eS325 is built on a 40nm process, just like the eS515. Previous generations were built on a 65nm process, and there's a resulting reduction in power consumption from the process change of anywhere between 40 to 50 percent. This is...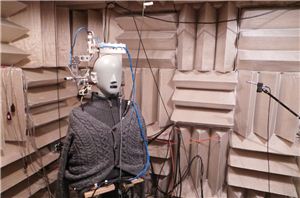 About a month ago, Audience flew me out to their office in California to talk about a number of things. First, they offered the chance to check out anecohic...
3
by Brian Klug on 1/7/2013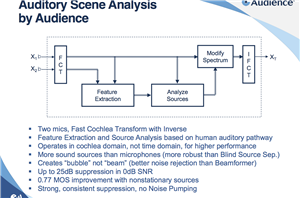 Since the iPhone 4, Apple has been including Audience earSmart voice processors in devices to improve both receive and transmit audio for handsets. The iPhone 4 started the trend...
11
by Brian Klug on 9/7/2012