Asustor is one of the recent entrants in the NAS market. Over the last couple of years, they have tried to play in the same space as QNAP and Synology (with units based on the Atom D2700 as well as Evansport). However, they have recently opted to put more emphasis on the mid- to upper-range of the market with Haswell-based products in the 70-series. We have the AS7008T, the 8-bay variant, in-house for review. Read on to see how the unit stacks up against the competitors in this space.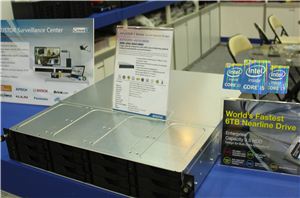 While NASs are more of Ganesh' expertise, I dropped by the biggest NAS manufacturers at this year's Computex as Ganesh was unable to attend the show. First up is...
7
by Kristian Vättö on 6/13/2014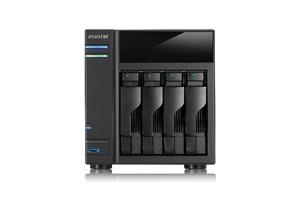 Intel's Evansport NAS platform was meant to take on ARM's dominance in the low to mid-range consumer / SOHO NAS market. We covered it in detail while reviewing the...
34
by Ganesh T S on 3/26/2014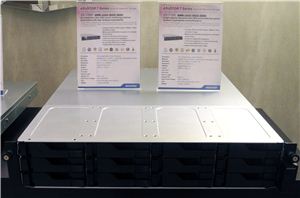 We visited Asustor at CES last year and saw a host of Atom-based NAS units. In the span of one year, a lot of changes have taken place. There...
2
by Ganesh T S on 1/8/2014