While NASs are more of Ganesh' expertise, I dropped by the biggest NAS manufacturers at this year's Computex as Ganesh was unable to attend the show. First up is ASUSTOR who introduced a new 7 Series NAS for the high-end market. The 7 Series NAS is mostly aimed towards the enterprise and comes in two form factors: rackmount and desktop tower. The rackmount model is available in two sizes with the smaller one being a 9-bay and the bigger being a 12-bay solution. Both version come with either an Intel Core i3-4330 or Xeon E3 processor depending on the customer's choice. The default configuration ships with 4GB of DDR3 but that is expandable to up to 32GB. Connectivity wise there are four Gigabit Ethernet...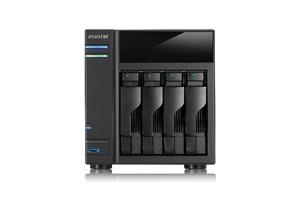 Intel's Evansport NAS platform was meant to take on ARM's dominance in the low to mid-range consumer / SOHO NAS market. We covered it in detail while reviewing the...
34
by Ganesh T S on 3/26/2014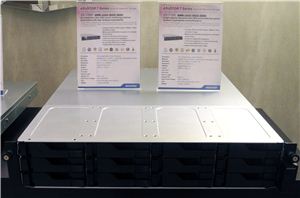 We visited Asustor at CES last year and saw a host of Atom-based NAS units. In the span of one year, a lot of changes have taken place. There...
2
by Ganesh T S on 1/8/2014