Amazon
Today Amazon has announced their foray into the market for small HDMI streaming dongles. The Fire TV Stick competes with Google's Chromecast, the Roku Streaming Stick, and the Microsoft Wireless Display Adapter. Amazon notes in their advertising that the Fire TV Stick has more powerful hardward and faster WiFi than the Google Chromecast. I'm not quite sure how effective this will be at swaying buyers, as I would imagine many buyers don't care about the hardware inside of their HDMI streaming stick as long as it can stream their 1080p content. I've put Amazon's comparison image between the different streaming sticks below. Notably missing is the Microsoft Wireless Display Adapter The real appeal of the Fire TV Stick is for buyers in Amazon's ecosystem. The...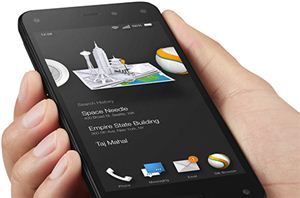 Today Amazon took to Seattle to announce their first foray into the Android phone market. Amazon is no stranger to Android devices. They led the charge for 7" tablets...
35
by Brandon Chester on 6/18/2014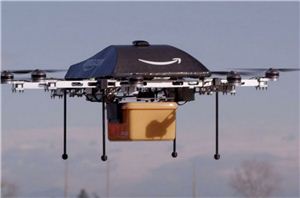 This past weekend, just in time for Cyber Monday, Amazon CEO Jeff Bezos revealed plans on 60 Minutes for delivery drones for Amazon Prime shipments weighing up to five...
75
by Jarred Walton on 12/3/2013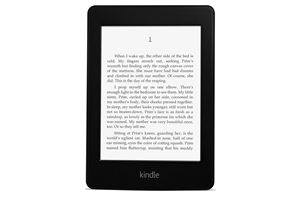 With all the advances in tablet technology, the experience of reading a physical book is still preferred by many people – or if not a book, then an e-book...
21
by Jarred Walton on 9/5/2013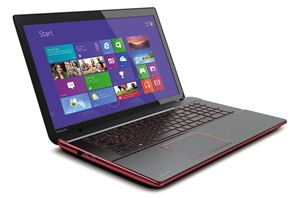 We regularly get asked for opinions on what product is "best" for a certain use case. Naturally, what makes a product perfect for one user may not matter much...
60
by Jarred Walton on 8/23/2013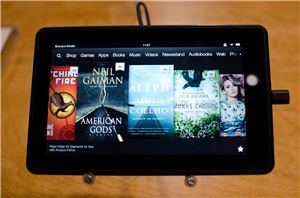 Earlier today Amazon revealed four new Kindle devices: a new Touch e-reader called the Kindle Paperwhite; the latest update to the Fire (not the Fire 2, just Kindle Fire)...
81
by James Pikover on 9/6/2012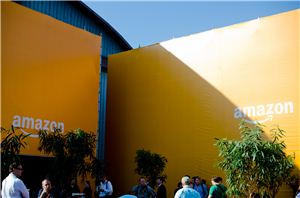 In about an hour and a half minutes I'll be updating live from Amazon's press event here in Santa Monica, CA, where it's expected the company will show off...
32
by James Pikover on 9/6/2012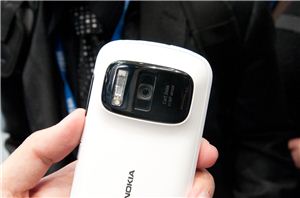 The last time we played with the Nokia PureView 808 was at MWC, where I came away very impressed with the device and what I saw in terms of...
17
by Brian Klug on 6/18/2012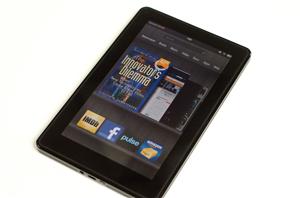 Amazon will be releasing an over-the-air software update for its Kindle Fire tablet in less than two weeks, company spokesman Drew Herdener revealed to the New York Times yesterday...
11
by Andrew Cunningham on 12/12/2011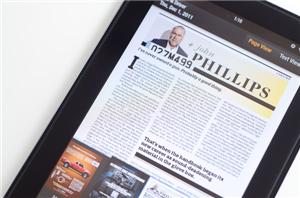 I'll be honest here (I always am?): I don't understand the iPad comparison. The Kindle Fire and iPad 2 couldn't be more different. They are vastly different sizes, shapes...
71
by Anand Lal Shimpi & Vivek Gowri on 11/29/2011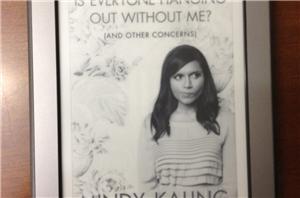 Amazon announced three new Kindles back in September: the fourth generation Kindle, the Kindle Touch (and Kindle Touch 3G, both of which are identical aside from the 3G antenna)...
31
by Andrew Cunningham on 11/28/2011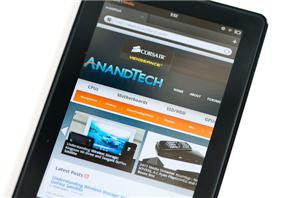 We've been working on our Kindle Fire review over the weekend but I thought I'd break out a particularly interesting section of the review for release a bit early...
49
by Anand Lal Shimpi on 11/21/2011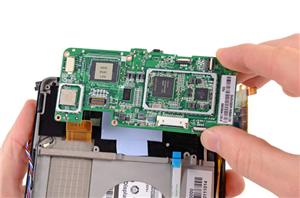 Thanks iFixit for the image! As we work on our Kindle Fire review, iFixit dissected Amazon's first entry into the tablet space. The internals aren't surprising - there's an OMAP...
7
by Kristian Vättö on 11/16/2011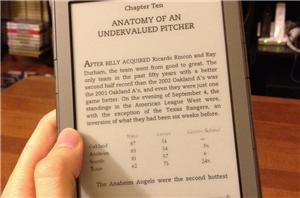 The new Kindle Fire may have gotten most of the attention when Amazon refreshed its Kindle lineup this year, but Amazon is still very much in the e-reader market...
59
by Andrew Cunningham on 10/19/2011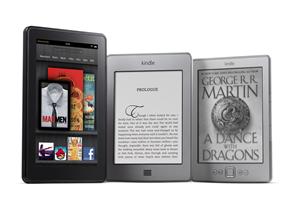 In a move that has been anticipated for sometime, Amazon has introduced their own branded Android tablet, the Kindle Fire. Though based on Android, you won't be confusing this...
81
by Jason Inofuentes on 9/28/2011