AM3+
In the past week, GIGABYTE has introduced two new high-end motherboards for AMD FX microprocessors. The new platforms belong to GIGABYTE's premium Gaming G1 product lineup and include the latest storage/IO technologies like USB 3.1 and M.2, but also upgraded components and advanced overclocking capabilities. Despite formal positioning, the new mainboards are pretty affordable. AMD introduced the 32nm AMD FX processors, code-named Vishera and based on the Piledriver microarchitecture, back in late 2012. In 2013, the company released its FX 9000-series CPUs with increased clock-rates and TDP of up to 220 W designed for overclockers. To support the launch of ultra-high-end processors from AMD, makers of motherboards released their new platforms featuring enthusiast-class feature-set as well as robust voltage regulating modules (VRMs). Since then, AMD's...
Over the past two years we've reviewed almost every AMD Kaveri desktop processor to have been released – the A10-7850K, the A8-7600, the A10-7800, the A8-7650K, the A4-7400K, the...
18
by Ian Cutress on 2/2/2016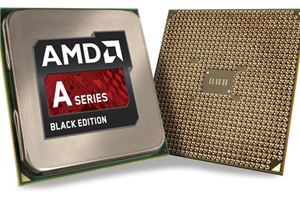 AMD plans to improve performance of its desktop computing platforms by launching a new accelerated processing unit as well as another generation of AM3+ and FM2+ motherboards with USB...
47
by Anton Shilov on 1/9/2016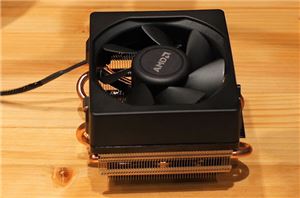 Both AMD and Intel bundle cooling solutions with their microprocessors. Such coolers are inexpensive, they are rather reliable and they do their job. They are not supposed to enable...
54
by Anton Shilov on 1/8/2016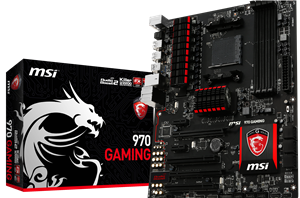 Despite the age of AMD's Vishera CPU architecture, we recently saw the release of two new lower powered 95W quad-module processors. The lower of the two, the FX-8320E, was...
37
by Ian Cutress on 1/22/2015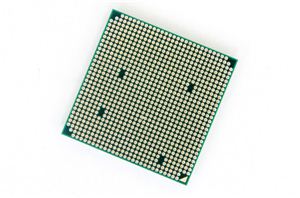 Back in September we reviewed the FX-8370E, a new AMD CPU based on the older Vishera/Piledriver architecture but at a lower power – 95W rather than 125W. This was...
94
by Ian Cutress on 1/13/2015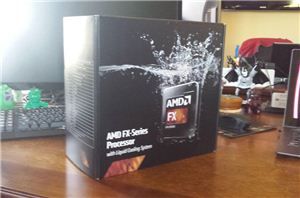 While AMD's FX-9590 CPU has been in systems for over a year, it suddenly comes to market as a retail package for end-users to buy with a bundled liquid...
149
by Ian Cutress on 8/9/2014