Notebooks weren't the only thing on display – along with a couple desktops sporting MSI GPUs, MSI also had a couple of all-in-one touchscreen PCs on display. One is already shipping, with a previous generation Ivy Bridge CPU and a Radeon HD 8970M dGPU paired with a 27" anti-glare 1080p display. Upcoming models include a 24" 1080p panel as well as a new 27" 1080p panel, with the 24" shown above sporting flicker-free technology that boosts the backlight output at the end of each cycle in order to eliminate the flicker effect. MSI noted that the future models will also come with Haswell processors and mobile NVIDIA dGPUs, though they didn't specify which particular GPUs will be used so they could be Kepler or...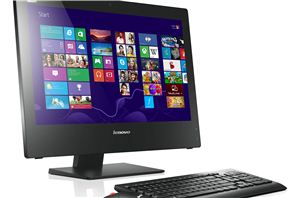 Lenovo sent out word today that they've updated their ThinkCentre offerings, with four new models. The new models feature optional multi-touch screens, improved cable management, and new mounting options...
9
by Jarred Walton on 8/28/2013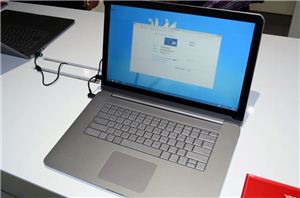 Vizio used CES as the platform to debut the third revision to its PC lineup, which currently consists mostly of ultrabooks and all-in-ones. The first revision was the initial...
13
by Vivek Gowri on 1/14/2013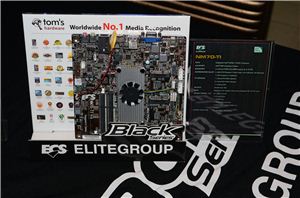 ECS invited us to stop by and we expected the usual assortment of motherboards and such. Much to our surprise, they only brought a few mITX boards at their...
4
by Jarred Walton on 1/12/2013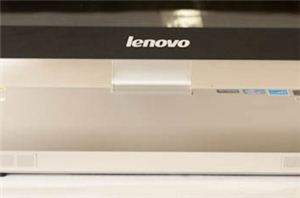 As we mentioned in our recent review of Dell's enterprise-class all-in-one, the OptiPlex 9010 All-in-One, balancing the needs of an all-in-one system and making it feel like a solid...
33
by Dustin Sklavos on 9/26/2012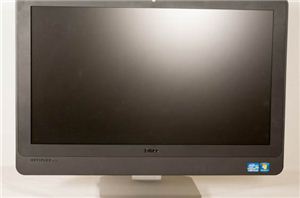 The all-in-one market is a tough nut to crack, both for the vendors and in many ways for the press as well. Apple sidestepped the landmine entirely by simply...
21
by Dustin Sklavos on 9/19/2012
At our briefing with HP in the city, we had a chance to see just how far their Spectre branding was stretching by taking a look at their refreshed...
20
by Dustin Sklavos on 9/10/2012
It's not surprising with Computex on and hardware refreshes from the three major players (AMD, Intel, NVIDIA) that vendors have been updating their offerings. What is surprising is just...
4
by Dustin Sklavos on 6/4/2012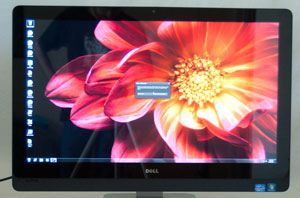 The last time we reviewed an all-in-one from Dell, our impressions were decidedly less than favorable. Dell delivered a polished software experience, but the Inspiron One 2320 we saw...
69
by Dustin Sklavos on 5/29/2012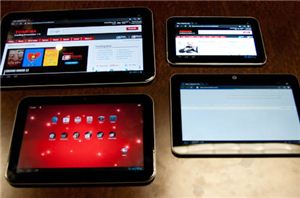 We recently had a chance to take a meeting with Toshiba representatives in San Francisco, California, where we were previewed their upcoming releases for 3Q12. Toshiba is essentially targeting...
21
by Dustin Sklavos on 4/11/2012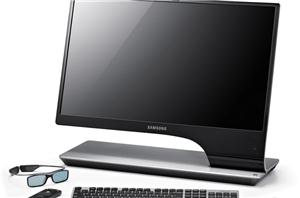 Samsung has released Series 9 All-in-One (or simply AIO), and more specifically the model that was released today carries a model number 900A7A. It adopts a similar design as...
15
by Kristian Vättö on 1/22/2012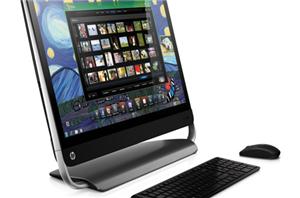 HP has announced two desktop PCs for the United States ahead of CES next week: the Omni27, a 27" all-in-one that follows the general design of the TouchSmart lineup...
6
by Andrew Cunningham on 1/4/2012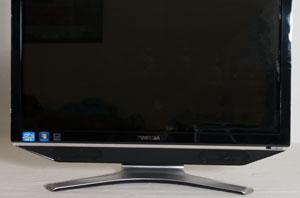 So far we've tested HP's TouchSmart 610 all-in-one and Dell's Inspiron One all-in-one, and in both cases we've found things to like along with aspects that left us wanting...
30
by Dustin Sklavos on 11/22/2011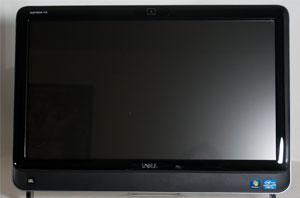 Our last Windows all-in-one review was for HP's TouchSmart 610, an interesting if slightly pricey piece of desktop kit. HP brought a lot of innovation to the table but...
35
by Dustin Sklavos on 11/17/2011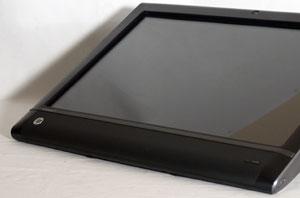 As much as it might pain some of us to hear it, Apple's iMac really did essentially legitimize the all-in-one as an alternative to the typical desktop-and-monitor combination. There...
21
by Dustin Sklavos on 11/2/2011