For socketed desktop systems, AMD is currently maintaining three significantly different processor lines. To add to the confusion, one is super low power (Kabini/AM1), one hasn't been updated since 2011 (AM3+), and the newest platform focuses most in integrated graphics and OpenCL rather than pure throughput (Kaveri/FM2+). Due to this segmentation, while motherboard manufacturers have products in each market, the range ends up either quite old (AM3+) or lower cost (Kabini and Kaveri), leaving manufactures little room to differentiate. But ultimately, this is AMD's strategy: providing the lower cost systems and focusing on integrated graphics. While there is something to be said in transferring over GPU knowledge into integrated graphics, one might wonder why in terms of cannibalizing low end discrete card sales. Nevertheless, we have...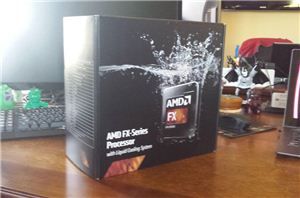 While AMD's FX-9590 CPU has been in systems for over a year, it suddenly comes to market as a retail package for end-users to buy with a bundled liquid...
130
by Ian Cutress on 8/9/2014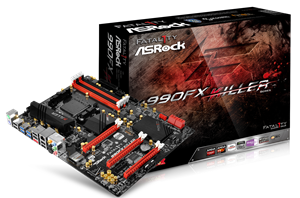 One of the next big things in motherboard development is the progressive move to faster storage – the superseding of SATA 3 Gbps and SATA 6 Gbps. We...
25
by Ian Cutress on 12/12/2013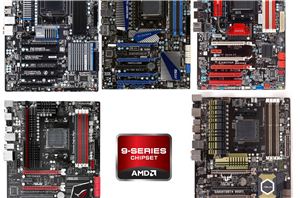 Ever since the launch of the Bulldozer range and 9-series motherboards, the initial reviews of the processors were not encouraging to say the least. Since then, AMD has...
57
by Ian Cutress on 4/5/2012