News just dropped through from Wilocity about its new Wil6300 chipset announced at Mobile World Congress. The Wil6300 chipset is quoted as the world's first 802.11ad 'WiGig' multi-gigabit WiFi chipset for smartphones. Wilocity are stating a peak speed of 4.6 Gbps over an 802.11ad network, equivalent to 8-antenna based WiFi. So while 802.11ad can have limited range (10m with no walls) due to the 60 GHz frequency band used, there is scope in home and work user environments for faster in-network data streaming, such as video. Wilocity has a history of WiGig development – we covered their desktop PC 802.11ad development back at Computex 2012 and sales figures for Wilocity number more than a million since February 2013. In the...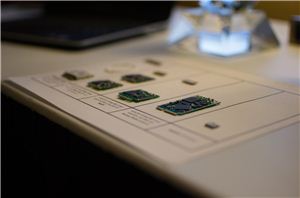 We had a chance to meet with Wilocity to take a look at their progress in bringing WiGig to market. Let's start with a primer. WiGig (802.11ad) is an...
10
by Jason Inofuentes & Cara Hamm on 1/12/2013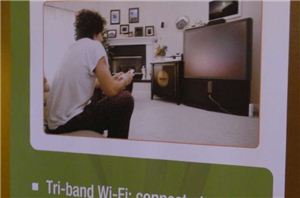 At CES, I visited Wilocity to learn more about their WiGig chipset and see how close they were to being production-ready. A number of news articles covering Wilocity at...
16
by Ganesh T S on 1/22/2012