The enterprise Wi-Fi market is a hotly contested one with expensive offerings from companies such as Aruba Networks and Ruckus Wireless being the preferred choice of many IT administrators. Primary requirements for products in this market are the ability to support high client device densities and the provision of a robust and flexible management interface. Ubiquiti Networks, founded in 2005, entered this market in Q4 2010 with their UniFi series. The offerings surprised the market with very attractive pricing while providing all the features available from the tier-one vendors. While those vendors have been a bit cautious in jumping on to the 802.11ac bandwagon, Ubiquiti is going ahead and launching the UniFi 3.0 Wi-Fi access point platform along with what seems to be the first...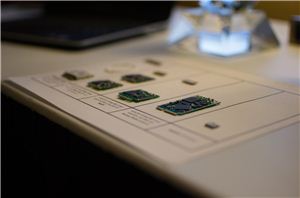 We had a chance to meet with Wilocity to take a look at their progress in bringing WiGig to market. Let's start with a primer. WiGig (802.11ad) is an...
10
by Jason Inofuentes & Cara Hamm on 1/12/2013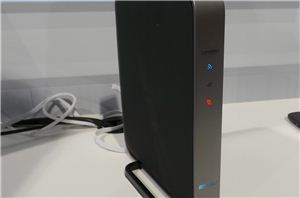 Ganesh and I dropped by Buffalo Technology at CES 2013 to get a look at their upcoming products. I'll leave most of the MiniStation NAS news to him as...
4
by Brian Klug on 1/12/2013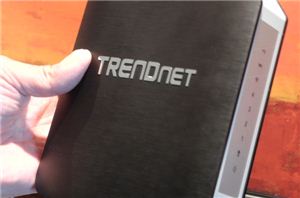 We have covered CES announcements from Netgear and D-Link already and we now move on to TRENDnet. Despite being headquartered in Torrance in southern California, they seem to have...
0
by Ganesh T S on 1/9/2013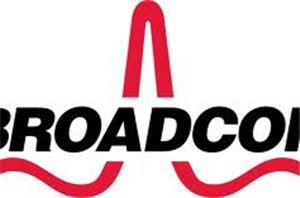 We were at Broadcom's press event in San Francisco on Tuesday, where they outlined their vision for the trends in the next few years. Covered aspects included location technologies...
8
by Ganesh T S on 12/13/2012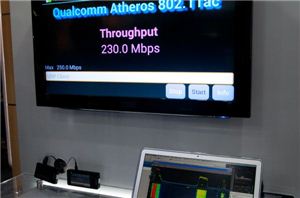 Way back at MWC we saw Qualcomm Atheros demonstrating single spatial stream 802.11ac on a MSM8960 MDP, where it was pushing 230 Mbps to a nearby 802.11ac router. I...
7
by Brian Klug on 6/6/2012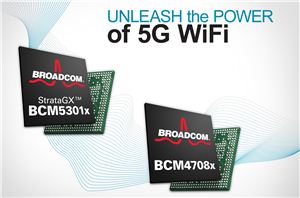 We've been talking about 802.11ac a lot lately, and today Broadcom is announcing a new family of SoCs with greater integration and performance specifically tailored to 802.11ac SMB and...
5
by Brian Klug on 6/5/2012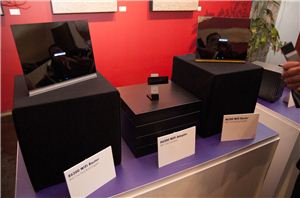 We're at Broadcom and Netgear's joint press event today, where both are announcing the commercial availability of the R6300 three spatial stream 802.11ac router which was announced at CES...
16
by Brian Klug & Ganesh T S on 5/15/2012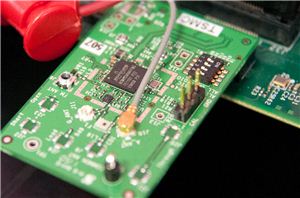 We've been covering the combo chip space for a while now, which is hugely important for both smartphones, tablets, and other form factors usually driven by ARM SoCs. Combo...
5
by Brian Klug on 2/28/2012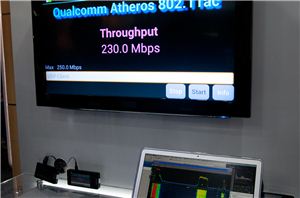 Among a bunch of interesting Krait features is a noteworthy change in connectivity that represents some of the first fruits of the Qualcomm Atheros acquisition. We touched on it...
6
by Brian Klug on 2/27/2012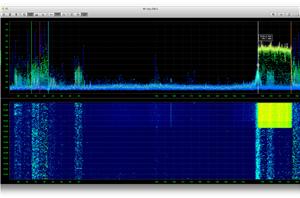 We just stopped by Buffalo's booth at CES 2012, who were kind enough to let us use a WiSpy DBx from Metageek we're working on reviewing to look at...
16
by Brian Klug on 1/11/2012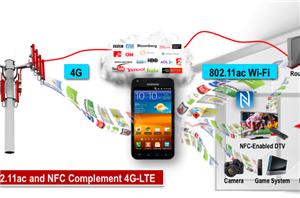 Five years have passed since the first 802.11n devices implementing a draft of the now-finalized specification hit the market. Over the years 802.11n support has become ubiquitous in the...
39
by Anand Lal Shimpi on 1/5/2012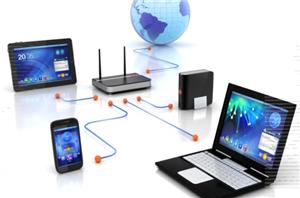 I promise this is the last thing I'll write about 802.11ac today, but it is very relevant to our smartphone and tablet coverage. If you've followed any of our...
15
by Anand Lal Shimpi on 1/5/2012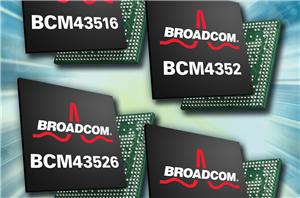 If you've read our 802.11ac primer you already know that the fifth generation of WiFi is something to be excited about. At 433Mbps of bandwidth per stream with expected...
7
by Anand Lal Shimpi on 1/5/2012