We knew the Core i3 Ivy Bridge CPUs were coming, but details on precisely when that would happen and how much they would cost were a bit harder to come by. Just after our recent Budget Buyer's Guide last week, lower end 22nm processors from Intel showed up at Newegg and other retailers. Let's quickly run over the chips, their features, and how they stack up compared to existing offerings. There are also a few other new Core i5 processors that recently showed up, which we'll cover as well. New Intel Pentium and Core i3 Processors Model Pentium G2120 Core i3-3220 Core i3-3220T Core i3-3225 Base Clock 3.1GHz 3.3GHz 2.8GHz 3.3GHz Max Turbo N/A N/A N/A N/A Cores 2 2 2 2 Threads 2 4 4 4 L3 Cache 3MB 3MB 3MB 3MB TDP 55W 55W 35W 55W Graphics HD Graphics HD 2500 HD 2500 HD 4000 iGPU Base Clock 650MHz 650MHz 650MHz 650MHz GPU Turbo Clock 1.05GHz 1.05GHz 1.05GHz 1.05GHz Quick Sync No Yes Yes Yes WiDi No Yes Yes Yes Hyper-Threading No Yes Yes Yes VT-x Yes Yes Yes Yes VT-d No No No No AES-NI No No No No VT-x w/ EPT Yes Yes Yes Yes Pricing (Tray/Box) $86/$93 $117/$125 $117/$125 $134/$144 Online Price $100 $120 $130 $145 New Intel Core i3 and Core...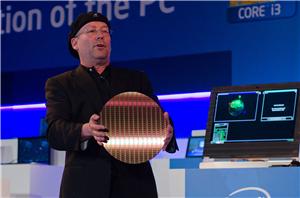 Just before a couple of key Ivy Bridge disclosures, Mooly Eden held up a wafer of 22nm Ivy Bridge CPUs. Presumably these are quad-core versions with 16 EUs, the...
31
by Anand Lal Shimpi on 5/31/2011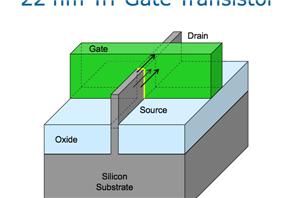 Earlier this week Intel sent us a cryptic message: I wanted to invite you to an Intel press conference on Wednesday May 4th at 9:30am Pacific time. Intel will be...
81
by Anand Lal Shimpi on 5/4/2011