10G Ethernet
Intel's Xeon D SoCs and supporting platforms for storage, web hosting and networking applications seem to be getting traction with actual hardware manufacturers as well as end users. This month Intel announced expansion of the lineup of these processors with several new models supporting QuickAssist accelerator and increased amount of 10 GbE ports. The new Xeon D SoCs for networking applications simplify creation of various devices due to higher integration. The newest Intel Xeon D-1500-series products use Intel's prowess in highly integrated SoCs, this time powered by up to 16 of the company's high-performance Broadwell cores, featuring a dual-channel DDR3L/DDR4 memory controller as well as rich I/O capabilities (up to 24 PCIe 3.0 lanes, 6 SATA ports, two 10 GbE ports, USB, etc.). The Xeon...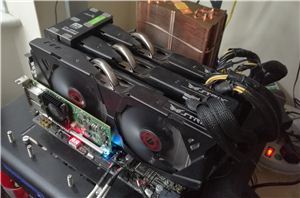 One significant motherboard update that has been drawn out over time has been the integration of 10 Gigabit Ethernet on consumer level motherboards, and specifically copper based 10GBase-T that...
62
by Ian Cutress on 11/7/2016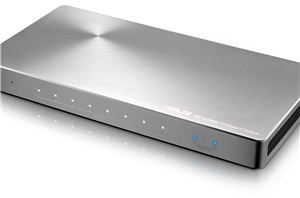 Back at CES, we saw what looked like a first budget-style entry into the 10GBase-T networking arena for low-cost, high-speed RJ-45 networking that would be backwards compatible with most...
22
by Ian Cutress on 10/10/2016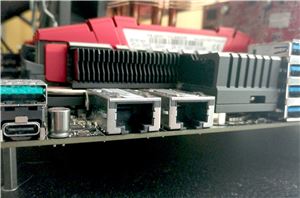 Any of our long time readers will know that I can have a soft spot for high-speed networking. Throughout the years I've been plagued with bad WiFi, irregular house...
60
by Ian Cutress on 7/20/2016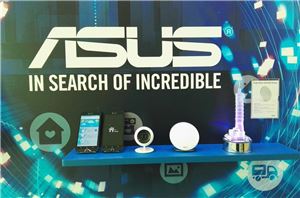 When ASUS emailed a couple of weeks before CES announcing that they had cancelled their press event for the show, we had a few question marks. Previous shows involve...
50
by Ian Cutress on 1/19/2016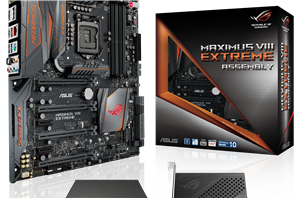 We covered the launch of ASUS' most expensive Z170 motherboard when the announcement was made (we also have it in for review), but late last week another announcement landed...
21
by Ian Cutress on 11/16/2015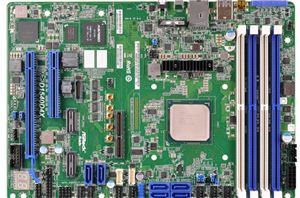 It is very rare for Intel to come out and announce a new integrated platform. Today this comes in the form of Xeon D, best described as the meeting...
38
by Ian Cutress on 3/9/2015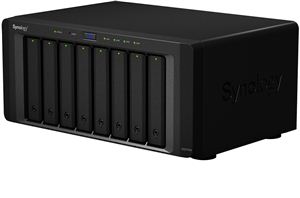 Synology is one of the most popular COTS (commercial off-the-shelf) NAS vendors in the SMB / SOHO market segment. The NAS models introduced by them in 2014 were mostly...
50
by Ganesh T S on 2/27/2015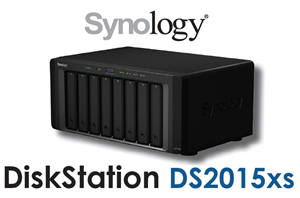 In the current NAS market, it is downright impossible to talk of ARM and high performance together. The most powerful ARM-based NAS units have been based on Marvell's ARMADA...
27
by Ganesh T S on 12/9/2014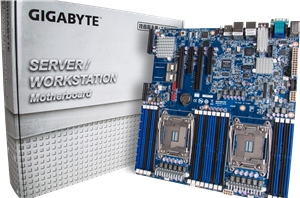 Ever since GIGABYTE's Server team and I first started discussing reviews, it was interesting to see what a purely B2B (business to business) unit could do. Since then, GIGABYTE...
16
by Ian Cutress on 12/3/2014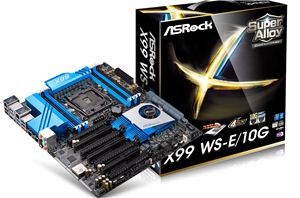 Edit: Read our full review here: http://www.anandtech.com/show/8781/ Regular readers of my twitter feed might have noticed that over the past 12/24 months, I lamented the lack of 10 gigabit Ethernet...
50
by Ian Cutress on 11/24/2014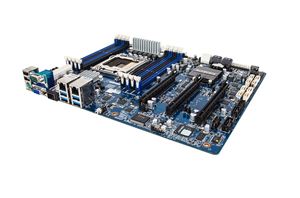 While home networking is moving slowly forward in the march towards 10GBase-T, having high speed access in the enterprise arena can be a specific requirement for a mission critical...
19
by Ian Cutress on 3/6/2014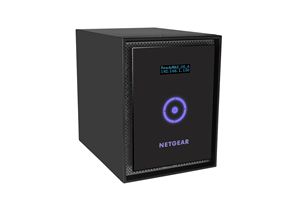 Netgear launched the 6-bay ReadyNAS 716 10-GbE desktop NAS in November. To our knowledge, this is the first off-the-shelf NAS in a desktop tower form factor to come with...
25
by Ganesh T S on 1/1/2014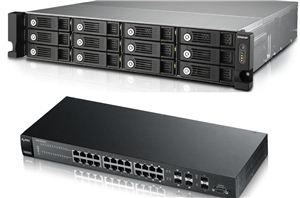 Small and medium sized businesses (SMBs) and datacenter operators are minimizing the footprints of their computing equipment using virtualization. Heavily virtualized environments require a good network backend (efficient IP-SANs...
15
by Ganesh T S on 8/15/2013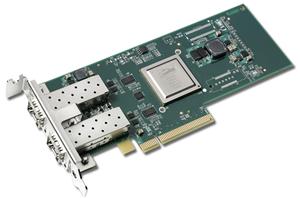 If you are looking to improve your virtualized datacenter, 10Gb Ethernet really deserves your attention. It delivers more than twice as much bandwidth as quad-port gigabit, lower latency, lower...
38
by Johan De Gelas on 11/24/2010