Video Creation/Photo Editing
Adobe Photoshop 7.0.1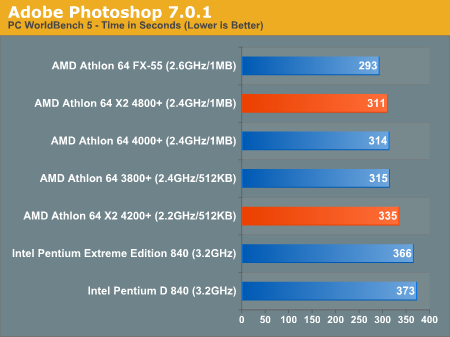 Although Photoshop is generally considered a multithreaded application, not all of its filters are multithreaded and thus, we don't always see such stellar performance out of a dual core CPU.
Adobe Premier 6.5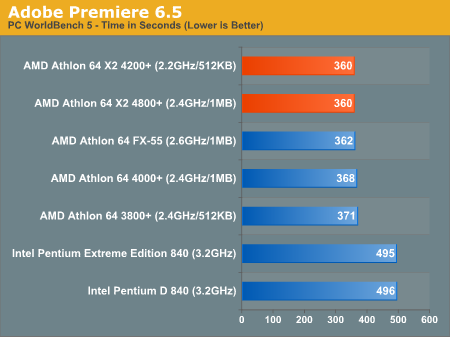 The same can be said about Premier, although performance is quite acceptable.
Roxio VideoWave Movie Creator 1.5
While Premier is a wonderful professional application, consumers will prefer something a little easier to use. Enter: Roxio's VideoWave Movie Creator, a fairly full-featured, yet consumer level video editing package.