Xeon-W
Last week we published our Xeon W review - Xeon W is the new name for Intel's Xeon E3-1600 series, but effectively replaces both the E5-1600 and E5-2600 chips that were commonly used in workstations. The new Xeon W line uses Skylake-X equivalent CPUs but enables ECC support for up to 512 GB of DRAM in a system, and while it uses the same LGA2066 socket as Skylake-X, due to product segmentation, Intel requires that the processors be used in a motherboard with an enterprise-grade C422 chipset. You can read our full review here, where we tested a high, medium, and low-end CPU from the range, as well as the two quad-core parts that are officially 'off-roadmap'. In the review we go into what exactly...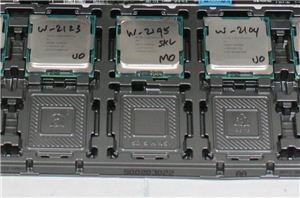 Anyone looking at a high-end Intel system has three choices: Core i9, Xeon W, or the larger socket Xeon Scalable. Those first two both use the LGA2066 socket, and...
73
by Ian Cutress & Joe Shields on 7/30/2018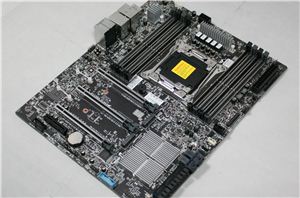 For many professionals, a consumer level board may not have the features needed to satisfy their needs. Typically these boards include additional network functions and can have more and...
8
by Joe Shields on 5/30/2018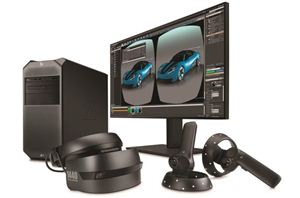 Today, HP has released information on the update to its Z4 workstation line. The Z4 workstation is now available with both Xeon W and Core-X based processors for the...
20
by Joe Shields on 2/5/2018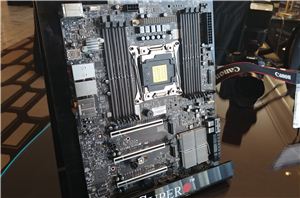 Another product on display over at Supermicro at this year's CES was that of a Xeon W motherboard. Xeon W is Intel's professional platform that is almost a copy/paste...
11
by Ian Cutress on 1/24/2018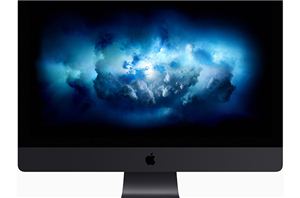 Apple has announced that sales of its previously announced iMac Pro all-in-one workstations will start on Thursday, December 14. On that day, the company is expected to make its...
76
by Anton Shilov on 12/13/2017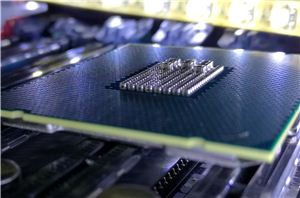 Our newest CPU Guide can be found here: https://www.anandtech.com/show/9793/best-cpus Best CPUs, August 2017 Sometimes choosing a CPU is hard. So we've got you covered. In our CPU Guides, we give...
0
by Ian Cutress on 8/30/2017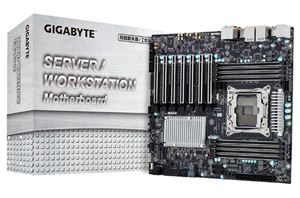 With Intel's latest release of the Xeon-W processor line, they have bridged the gap between consumer and enterprise platforms once again making cross-compatibility easier. The Xeon Skylake-W CPU addresses...
15
by Joe Shields on 8/29/2017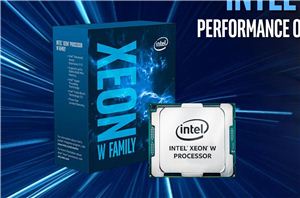 On the professional side of the CPU space, Intel's new Xeon Scalable Processor family, based on the Skylake-SP architecture, is suiting up against the new EPYC processors from AMD...
50
by Ian Cutress on 8/29/2017