Xeon-W
On Monday Intel officially announced its new 28-core processor designed for extreme workstations, the Xeon W-3175X. The chip uses the company's high-end Xeon workstation/server sock, LGA3647, and as a result, new motherboards will be needed for the chip. To that end ASUS has officially announced what will be among the first boards to support the new platform, the ROG Dominus Extreme. As we noted when we covered the new Intel Xeon W-3175X 28-core processor on Monday, the ROG Dominus Extreme is advertised as having four full-length PCIe 3.0 slots, all of which have full x16 bandwidth available. This means users looking to create a cost-is-no-object and all-out gaming system can run up to four-way SLI and four CrossFire multi-graphics cards configurations, or other crazy setups...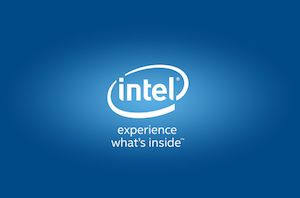 Spectre and Meltdown vulnerabilities made quite a splash earlier this year forcing makers of hardware and software to release updates in order to tackle them. There are several ways...
11
by Anton Shilov on 10/8/2018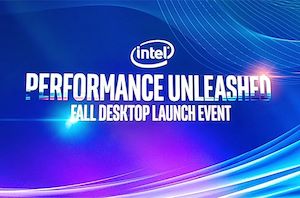 Intel on Monday officially introduced its 28-core processor for extreme workstations that it teased first back in June. The new chip comes with unlocked multiplier and can run at...
32
by Anton Shilov on 10/8/2018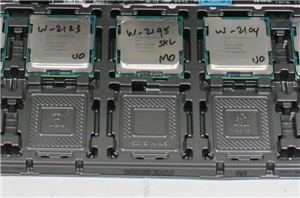 Last week we published our Xeon W review - Xeon W is the new name for Intel's Xeon E3-1600 series, but effectively replaces both the E5-1600 and E5-2600 chips...
26
by Ian Cutress on 8/7/2018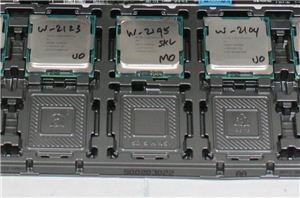 Anyone looking at a high-end Intel system has three choices: Core i9, Xeon W, or the larger socket Xeon Scalable. Those first two both use the LGA2066 socket, and...
73
by Ian Cutress & Joe Shields on 7/30/2018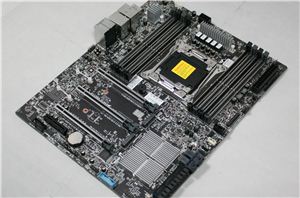 For many professionals, a consumer level board may not have the features needed to satisfy their needs. Typically these boards include additional network functions and can have more and...
8
by Joe Shields on 5/30/2018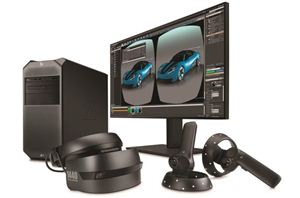 Today, HP has released information on the update to its Z4 workstation line. The Z4 workstation is now available with both Xeon W and Core-X based processors for the...
20
by Joe Shields on 2/5/2018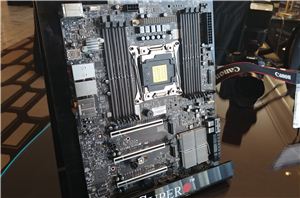 Another product on display over at Supermicro at this year's CES was that of a Xeon W motherboard. Xeon W is Intel's professional platform that is almost a copy/paste...
11
by Ian Cutress on 1/24/2018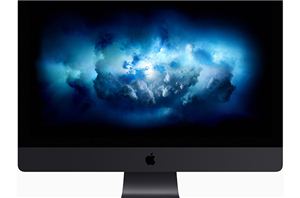 Apple has announced that sales of its previously announced iMac Pro all-in-one workstations will start on Thursday, December 14. On that day, the company is expected to make its...
76
by Anton Shilov on 12/13/2017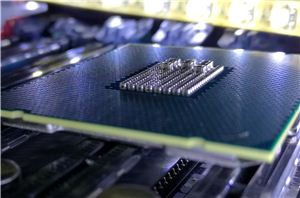 Our newest CPU Guide can be found here: https://www.anandtech.com/show/9793/best-cpus Best CPUs, August 2017 Sometimes choosing a CPU is hard. So we've got you covered. In our CPU Guides, we give...
0
by Ian Cutress on 8/30/2017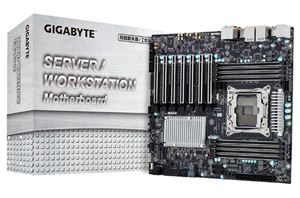 With Intel's latest release of the Xeon-W processor line, they have bridged the gap between consumer and enterprise platforms once again making cross-compatibility easier. The Xeon Skylake-W CPU addresses...
15
by Joe Shields on 8/29/2017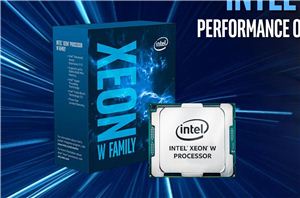 On the professional side of the CPU space, Intel's new Xeon Scalable Processor family, based on the Skylake-SP architecture, is suiting up against the new EPYC processors from AMD...
50
by Ian Cutress on 8/29/2017