Xe-HP
Update 11/01: In an additional tweet posted over the weekend by Raja Koduri, the Intel GPU frontman confirmed that Intel will be bringing products based on their Xe-HPG architecture to the server market. We leveraged Xe HP to build developer ecosystem for HPC, AI and Visual cloud. It's being used on-site at Argonne and other customers. We'll have Xe HPG based data center products for visual cloud/AI Inference and Xe HPC based products for HPC/AI Training @intelgraphics pic.twitter.com/iHZa2dMLqd — Raja Koduri (@Rajaontheedge) October 30, 2021 Painting very broad strokes here from a 280 character announcement, it sounds like Intel will take a very similar tack as NVIDIA for their initial generation of products. That means offering Ponte Vecchio (Xe-HPC) for HPC and high performance AI training, while using the...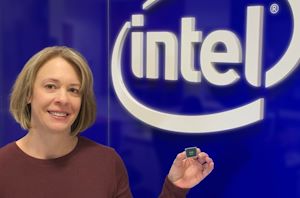 Bringing a new range of hardware to market is not an easy task, even for Intel. The company has an install base of its 'Gen' graphics in hundreds of...
34
by Dr. Ian Cutress on 11/11/2020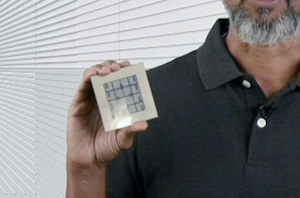 As part of Intel's next generation Xe graphics strategy, one of the key elements is going to be the offerings for the enterprise market. For commercial enterprises that need...
5
by Dr. Ian Cutress on 11/11/2020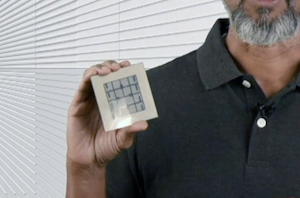 At last week's Intel Architecture Day, Intel's chief architect, Raja Koduri, briefly held up the smallest member of the company's forthcoming Xe-HP series of server CPUs, the one tile...
28
by Ryan Smith on 8/17/2020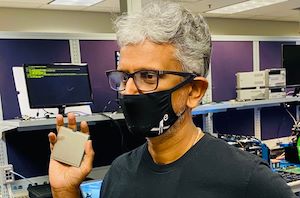 Absent from the discrete GPU space for over 20 years, this year Intel is set to see the first fruits from their labors to re-enter that market. The company...
42
by Ryan Smith on 6/25/2020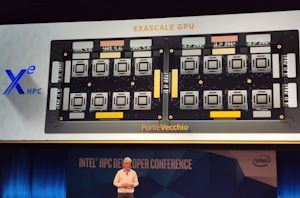 It has been a couple of weeks since Intel formally provided some high-level detail on its new discrete graphics strategy. The reason for the announcements and disclosures centered around...
49
by Dr. Ian Cutress on 12/24/2019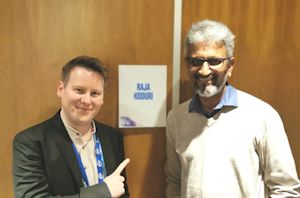 This week Raja gave the keynote at Intel's HPC DevCon event, a precursor to Supercomputing, and I did my usual thing of asking for the interview, fully expecting the...
73
by Dr. Ian Cutress on 11/20/2019