WD Blue
Western Digital is refreshing their NVMe-based WD Blue product line, replacing the WD Blue SN500 with the new WD Blue SN550. The SN550 updates both the controller and NAND, providing higher performance and capacity than the SN500. The SN500 was Western Digital's first retail entry-level NVMe SSD, based on the OEM WD SN520. These drives use an in-house SSD controller based on the same architecture as the controller on their WD Black family (SN720/SN750), but with fewer channels, PCIe lanes and no external DRAM interface. The SN500 used the same PCB layout as the OEM SN520, which kept all the components within the first 30mm of the M.2 card, even though the SN500 is sold only as a M.2 2280 card rather than the variety...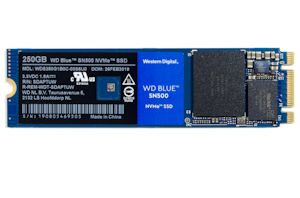 Western Digital's latest generation of WD Blue SSDs jumps from SATA to NVMe, making some sacrifices in the process but still meeting the everyday needs of the typical consumer.
51
by Billy Tallis on 4/19/2019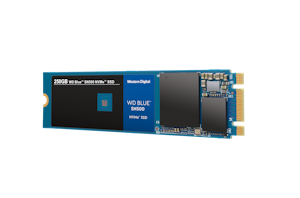 In the process of assimilating SanDisk, Western Digital has been re-using their hard drive branding on consumer SSDs: WD Green, Blue and Black can refer to either mechanical hard...
15
by Billy Tallis on 3/14/2019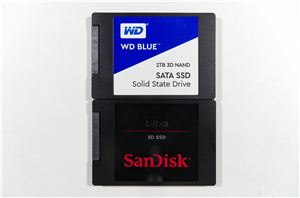 The first 3D NAND SSDs from Western Digital and its SanDisk subsidiary have arrived. The same mainstream SATA SSD with 3D TLC is being sold under two names, but...
52
by Billy Tallis on 9/14/2017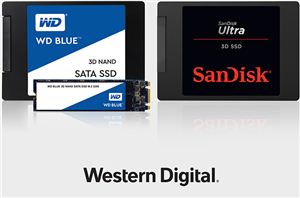 Western Digital on Monday officially launched its first consumer SSDs based on its 64-layer 3D NAND memory. The new drives will be available under the WD Blue 3D NAND...
12
by Anton Shilov on 5/29/2017