Wafer Scale
Every once in a while, a startup comes along with something out of left field. In the AI hardware generation, Cerebras holds that title, with their Wafer Scale Engine. The second generation product, built on TSMC 7nm, is a full wafer packed to the brim with cores, memory, and performance. By using patented manufacturing and packaging techniques, a Cerebras CS-2 features a single chip, bigger than your head, with 2.6 trillion transistors. The cost for a CS-2, with appropriate cooling, power, and connectivity, is 'a few million' we are told, and Cerebras has customers that include research, oil and gas, pharmaceuticals, and defense – all after the unique proposition that a wafer scale AI engine provides. Today's news is that Cerebras is still in...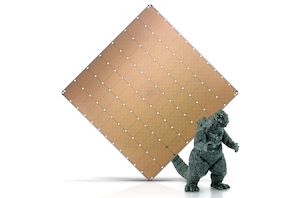 To date, most of the new AI hardware entering the market has been a 'purchase necessary' involvement. For any business looking to go down the route of using specialized...
11
by Dr. Ian Cutress on 9/16/2021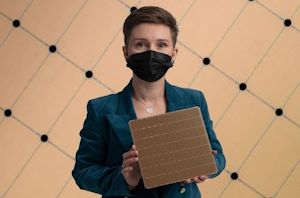 The last few years has seen a glut of processors enter the market with the sole purpose of accelerating artificial intelligence and machine learning workloads. Due to the different...
136
by Dr. Ian Cutress on 4/20/2021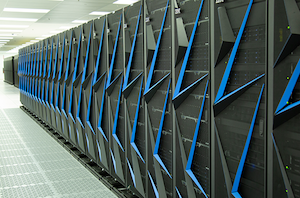 One of the more interesting AI silicon projects over the last couple of years has been the Cerebras Wafer Scale Engine, most notably for the fact that a single...
8
by Dr. Ian Cutress on 8/21/2020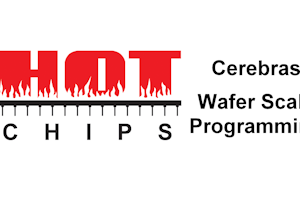 Hot Chips has gone virtual this year! Lots of talks on lots of products, including Tiger Lake, Xe, POWER10, Xbox Series X, TPUv3, and a special Raja Koduri Keynote...
0
by Dr. Ian Cutress on 8/18/2020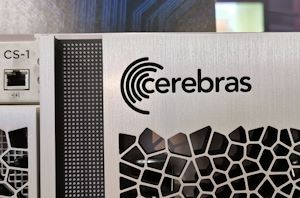 One of the highlights of Hot Chips 2019 was the presentation of the Cerebras Wafer Scale Engine - an AI processor chip that was as big as a wafer...
12
by Dr. Ian Cutress on 6/9/2020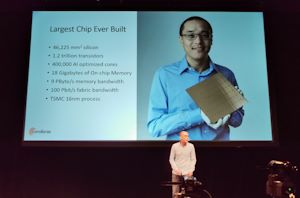 Some of the big news of today is Cerebras announcing its wafer-scale 1.2 trillion transistor solution for deep learning. The talk today goes into detail about the technology.
28
by Dr. Ian Cutress on 8/19/2019