VR
The final presentation of Hot Chips 31 is from Microsoft, who will be lifting the lid of the silicon behind its HoloLens 2.0 product.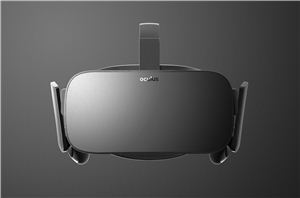 For all of the public Oculus Rift demos so far, the demo systems have been driven by very powerful hardware, and for good reason. With the need to double-render...
38
by Ryan Smith on 5/15/2015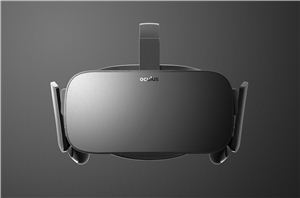 So far I'm the only one on the AnandTech staff that has had a go with three of the major VR players: Oculus' Rift (Crescent Bay), HTC Vive and...
14
by Ian Cutress on 5/6/2015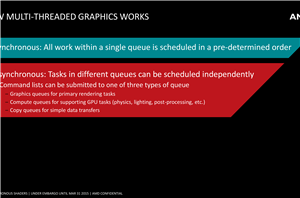 Earlier this month at GDC, AMD introduced their VR technology toolkit, LiquidVR. LiquidVR offers game developers a collection of useful tools and technologies for adding high performance VR to...
72
by Ryan Smith on 3/31/2015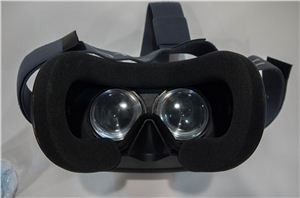 One of the big announcements to come out of Mobile World Congress this week is regarding HTC's new VR headset, called the Vive or 'Re' Vive, depending on where...
25
by Ian Cutress on 3/4/2015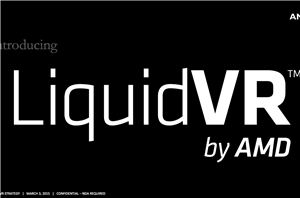 2015 is going to be known as the year of virtual reality at GDC. Before the expo floor has even opened VR pitches, announcements, and press conference invitations are...
19
by Ryan Smith on 3/3/2015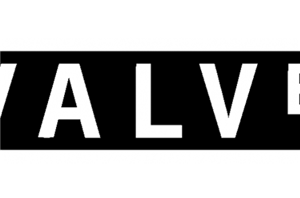 Typically we don't do announcements of announcements. However in Valve's case it's not entirely clear if there's actually going to be an announcement at GDC, so let's take a...
8
by Ryan Smith on 2/23/2015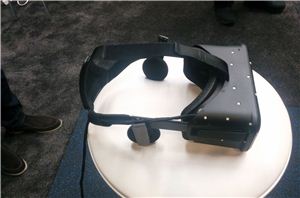 I've been following Oculus Rift since the Kickstarter a couple years back, and while I didn't help kickstart the project it has always been an intriguing idea. Of course...
21
by Jarred Walton on 1/13/2015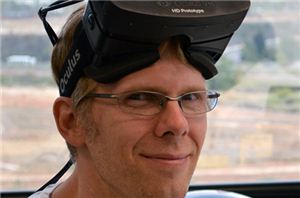 The Oculus Rift Kickstarter page (and various other places) announced today that John Carmack is joining them as their new Chief Technology Officer. John is one of the biggest...
27
by Jarred Walton on 8/7/2013