Vive
LAS VEGAS, NV — HTC today announced its next-generation Vive Pro VR headset at CES 2018. The new head-mounted display will have several noticeable improvements over the existing Vive: it will feature higher-resolution displays, a redesigned headstrap, built-in headphones as well as two microphones and two front-facing cameras. The new unit will retain backward compatibility with tracking and gaming peripherals for the original Vive and be available in the coming months. The new HTC Vive Pro VR HMD is equipped with two OLED screens featuring a 2880×1600 combined resolution (1440×1600 per eye, 615 PPI), which means that the new headset displays 78% more pixels than its predecessor, significantly increasing picture quality. The resolution increase leaps the Vive Pro ahead of the Oculus Rift as well...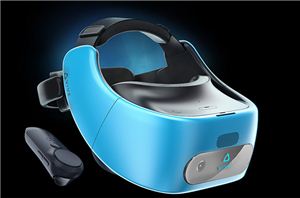 HTC on Tuesday formally introduced its new standalone Vive Focus VR headset at the Vive Developers Conference (VDC) in Beijing. The VR HMD is based on Qualcomm's Snapdragon 835...
6
by Anton Shilov on 11/15/2017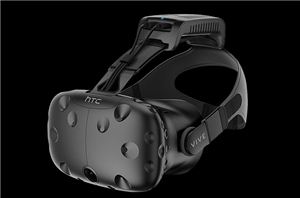 TPCast has finally begun to take North American pre-orders for its wireless headset adapter for the HTC Vive. Already released in China, the unit offers untethered operation of the...
28
by Anton Shilov on 11/13/2017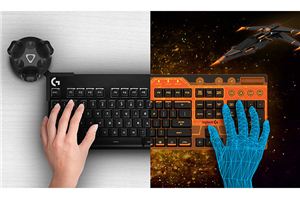 Usage of traditional physical controllers in virtual reality environments is surprisingly complicated, and usage of keyboards in the same environment is barely possible at all even for experienced typists...
6
by Anton Shilov on 11/7/2017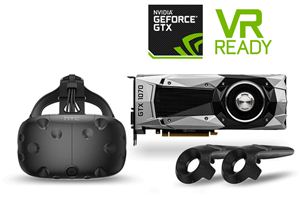 HTC this week launched a new $799 bundle that includes its Vive VR headset, NVIDIA's GeForce GTX 1070 Founders Edition graphics card, as well as a copy of Fallout...
4
by Anton Shilov on 11/2/2017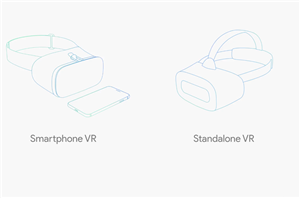 Today at its annual developer conference, Google made several announcements about what augmented and virtual reality projects it and its partners have been working on. Google just launched its...
8
by Matt Humrick on 5/17/2017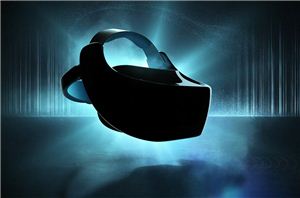 Today at Google I/O 2017, Google and HTC announced a new Daydream VR compatible Vive headset. This new device in the Vive family is a standalone unit that does...
14
by Matt Humrick on 5/17/2017