VisionTek
The majority of Thunderbolt 3-enabled external chassis for video cards are rather big in order to accommodate high-end graphics adapters that tend to feature large PCBs and cooling systems. Meanwhile, not everyone needs a 300 W GPU and has enough space for a large box on their desk, but finding a compact and suitable eGFX enclosure may be problematic as the choice is very limited. Fortunately, PowerColor and VisionTek have just released three of such products. While we are talking about three different SKUs, PowerColor's Thunderbolt 3 eGFX Box 180F and Thunderbolt 3 eGFX Box 240F as well as VisionTek's Thunderbolt 3 Mini eGFX (240 W) enclosures actually rely on the same TBX-180/240FU chassis developed by PowerColor and originally showcased at Computex in June, 2018...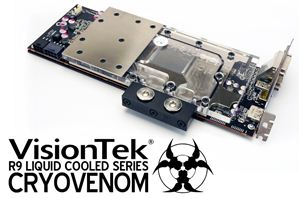 Extra performance is always welcome, whether that is CPU performance, memory performance, SSD performance or GPU performance. It makes it a lot more worthwhile if the performance comes...
10
by Ian Cutress on 1/8/2014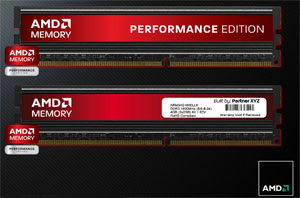 We discussed the availability of AMD branded memory modules earlier this month, but today AMD is officially unveiling information on their memory platform. There are a few major questions...
55
by Jarred Walton on 11/28/2011