USB 3.2 Gen 2x2
The portable SSD market has seen rapid growth over the last decade. Almost all of the tier-one NAND flash manufacturers have jumped in with multiple offerings, presenting consumers with a wide variety of choices for different budgets and performance requirements. Crucial (Micron's consumer-facing brand) alone has introduced three new products in this category this year - the X9 Pro (1 GBps-class TLC), X10 Pro (2 GBps-class TLC), and the X9 (1 GBps-class QLC) PSSDs. Micron provided us with an opportunity to evaluate the X10 Pro across all available capacity points. Read on for a detailed analysis of the performance profile and value proposition of each X10 Pro SKU.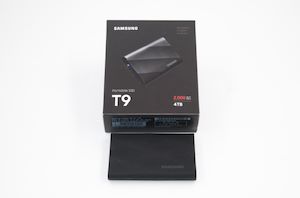 Samsung's portable SSD lineup has enjoyed significant market success since the launch of the T1 back in 2015. Despite the release of the Thunderbolt-capable X5 PSSD in 2018, the...
15
by Ganesh T S on 10/3/2023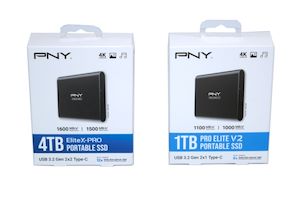 PNY Technologies is well known in the computing industry for its NVIDIA-based graphics cards, but the company also participates in the DRAM and flash-based storage products markets. In the...
5
by Ganesh T S on 6/30/2023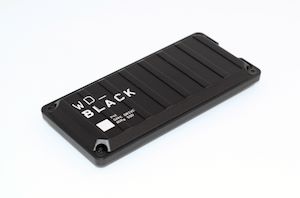 Western Digital had announced new products in the WD_BLACK lineup back in May 2022 to augment their offerings in the gaming market. The WD_BLACK P40 Game Drive SSD was...
6
by Ganesh T S on 11/18/2022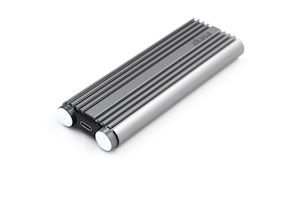 Storage bridges have become an ubiquitous part of today's computing ecosystems. The bridges may be external or internal, with the former ones enabling a range of direct-attached storage (DAS...
15
by Ganesh T S on 8/1/2022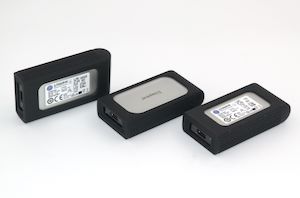 Flash-based portable drives have become popular fast storage options for both content creators and backups-seeking consumers. The advent of high-speed interfaces such as USB 3.2 Gen 2 (10 Gbps...
19
by Ganesh T S on 11/10/2021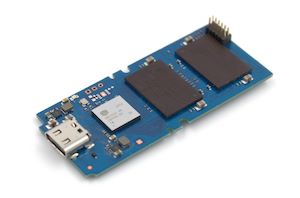 The external storage market has experienced rapid growth over the last few years, particularly in the retail consumer segment. It has been fueled in part by advancements in bus-powered...
18
by Ganesh T S on 9/16/2021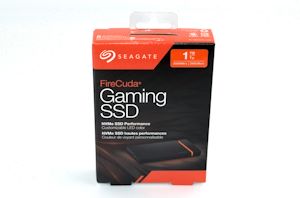 The gaming market has experienced significant growth over the last decade. In addition to boosting PC sales, the peripherals market associated with the segment has also expanded. Installed sizes...
17
by Ganesh T S on 8/27/2021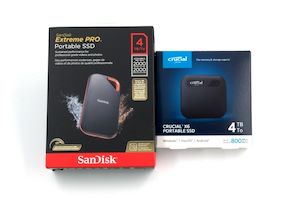 The portable SSD market has been steadily expanding thanks to the increasing digital footprint of consumers. Technological advancements such as 3D NAND with high layer counts and the emergence...
20
by Ganesh T S on 8/18/2021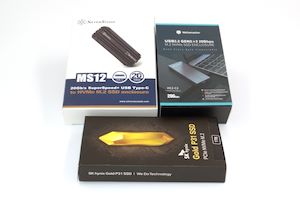 Late last year, we took stock of the the state of the USB 3.2 Gen 2x2 ecosystem. It was not a rosy outlook at that time. But since then...
21
by Ganesh T S on 8/12/2021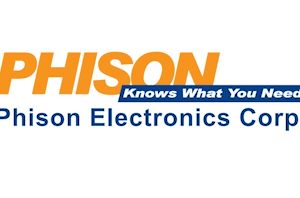 At CES 2021, Phison gave us the usual updates on their SSD controller roadmap. The most significant new products coming this year are a pair of USB flash drive...
13
by Billy Tallis on 1/14/2021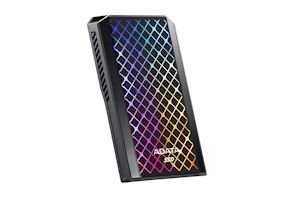 With a varied selection of announcements for CES 2021's new virtual format, ADATA has unveiled a new external solid-state drive with integrated RGB LEDs. The ADATA SE900G looks to...
1
by Gavin Bonshor on 1/11/2021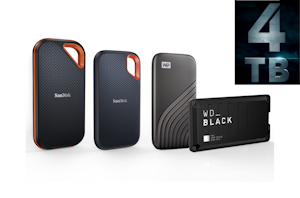 Western Digital markets portable SSDs under different brands, catering to different market segments. The flagships in each brand make use of of very similar platforms - a M.2 NVMe...
3
by Ganesh T S on 1/11/2021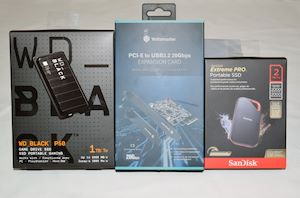 USB has emerged as the mainstream interface of choice for data transfer from computing platforms to external storage devices. Thunderbolt has traditionally been thought of as a high-end alternative...
81
by Ganesh T S on 10/5/2020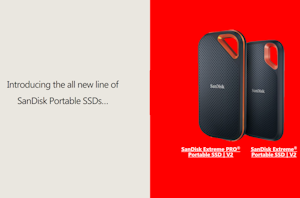 The SanDisk Extreme PRO Portable SSD released in 2019 has been one of the top performers in the external flash storage market segment. Putting a high-end WD Black SN750-class...
14
by Ganesh T S on 9/30/2020