USB 3.2
GIGABYTE has introduced the industry's first PCIe expansion card for USB 3.2 Gen2x2 ports. Offering the latest generation in USB connectivity, with a total throughput of 20Gbps, the board adds a single Gen2x2-capable USB-C port for systems to take advantage of the higher throughput USB standard. The GIGABYTE GC-USB 3.2 Gen 2x2 PCIe expansion card is based on the ASMedia ASM3242 host controller, which allows for data transfer rates of up to 20 Gbps (2.5 GB/s) when working with compatible devices. The same controller is used on various AMD TRX40-based motherboards and will likely be used on other platforms to enable the standard as well. The card relies a PCIe 3.0 x4 slot, and atypically for USB-C add-in cards, doesn't require an additional power plug...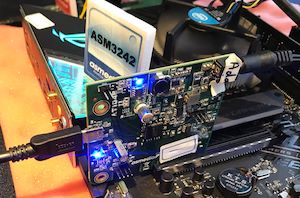 ASMedia has finished development of its USB 3.2 2x2 controller and will make it available to makers of motherboards in the coming months. The company is demonstrating cards featuring...
11
by Anton Shilov on 5/29/2019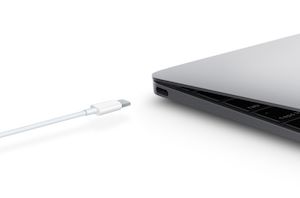 The USB 3.0 Promoters Group announced its USB 3.2 specification update that increases theoretical performance of a USB 3.2 interface over a Type-C cable to 20 Gbps back in...
62
by Anton Shilov on 2/26/2019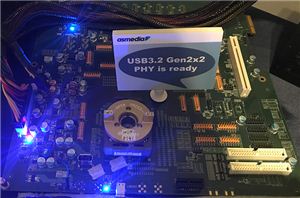 USB IF published the final USB 3.2 specification in September last year and so developers of controllers and physical interfaces (PHY) started to design their solutions supporting the new...
12
by Anton Shilov on 6/7/2018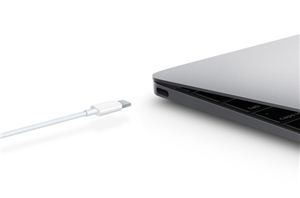 The USB 3.0 Promoters Group announced an update to the existing USB 3.1 standard in order to double the maximum possible bandwidth from 10 Gbps to 20 Gbps. This...
31
by Ganesh T S on 7/26/2017