USB 3.2
Cypress has unveiled a pair of upcoming USB Type-C controllers for next-generation desktops and laptops. The new EZ-PD CCG6DF and EZ-PD CCG6SF controllers are single-chip solutions that support USB 3.2, DisplayPort, and Power Delivery with fault protection. In addition, the controllers are ready to work with USB4 devices. Cypress's EZ-PD CCG6DF and EZ-PD CCG6SF are highly-integrated dual-port and single-port USB-C controllers. Both controllers are based on a 32-bit Arm Cortex-M0 processor, with 64 KB of eFlash to enable enhanced programmability as well as firmware upgrades to gain new functionality or deploy bug fixes. The controllers connect to their host using a PCIe interface and support a variety of protocols, including USB 3.2, DisplayPort, and PCIe. Meanwhile, the controllers also offer a limited degree of support for...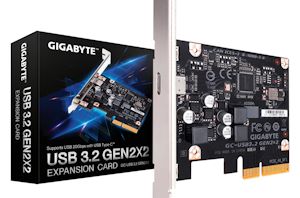 GIGABYTE has introduced the industry's first PCIe expansion card for USB 3.2 Gen2x2 ports. Offering the latest generation in USB connectivity, with a total throughput of 20Gbps, the board...
10
by Anton Shilov on 11/29/2019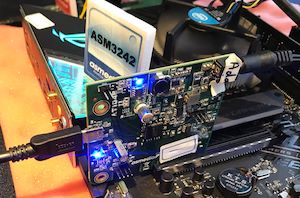 ASMedia has finished development of its USB 3.2 2x2 controller and will make it available to makers of motherboards in the coming months. The company is demonstrating cards featuring...
11
by Anton Shilov on 5/29/2019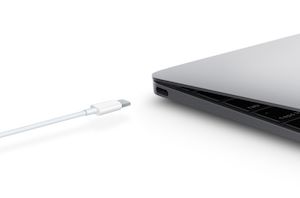 The USB 3.0 Promoters Group announced its USB 3.2 specification update that increases theoretical performance of a USB 3.2 interface over a Type-C cable to 20 Gbps back in...
62
by Anton Shilov on 2/26/2019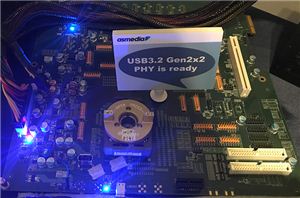 USB IF published the final USB 3.2 specification in September last year and so developers of controllers and physical interfaces (PHY) started to design their solutions supporting the new...
12
by Anton Shilov on 6/7/2018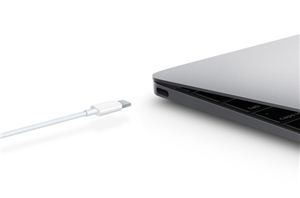 The USB 3.0 Promoters Group announced an update to the existing USB 3.1 standard in order to double the maximum possible bandwidth from 10 Gbps to 20 Gbps. This...
31
by Ganesh T S on 7/26/2017