TUF
Geil has announced the Super Luce RGB SYNC Series TUF Gaming Alliance memory adding to the existing RGB SYNC series SKUs. Geil's RGB SYNC series has been around for a short while and this new partnership with ASUS and the TUF Gaming Alliance rebrands a portion of the lineup to fit into their controlled ecosystem. The TUF branded Super Luce RGB memory modules include an aesthetic RGB and heat spreader design with Geil saying there is a wide compatibility with the largest compatibility across 13 upcoming ASUS motherboards including the latest Intel platforms. The memory comes with a black heat spreader and as part of the TUF Gaming Alliance, uses the ASUS designed military camouflage pattern matching their TUF motherboards. Additionally, the RGB LED memory...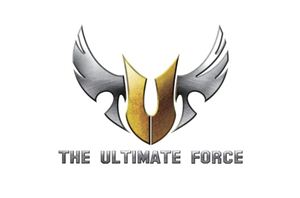 In another Announcement from Computex today, ASUS has shown four new peripherals designed for their new TUF gaming products in the TUF Gaming M5 mouse, K5 keyboard, H5 headset...
2
by Joe Shields on 6/4/2018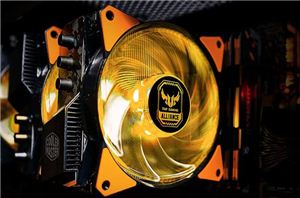 Cooler Master recently announced a partnership with ASUS to produce a new line of TUF Gaming-branded products in collaboration with ASUS' TUF Gaming initiatives. TUF Gaming is a product...
6
by Joe Shields on 5/16/2018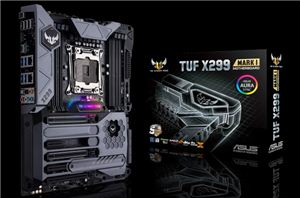 Today we have a chance to look at our first ASUS motherboard, the TUF X299 Mark 1. The Mark 1 is listed as a durable and reliable motherboard for...
16
by Joe Shields on 12/6/2017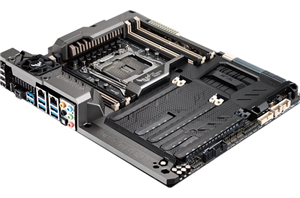 When a system builder has the opportunity to vary their design, a number of factors can come into play. Some want performance, aesthetics, low noise, small form factor, or...
55
by Ian Cutress on 7/22/2015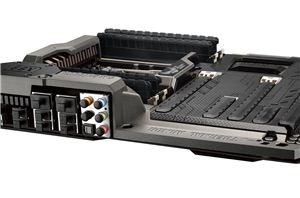 Of the four major motherboard manufacturers, three of them separate their main lines into channel (regular), overclocking and gaming, with one other also having a low power range. ASUS...
16
by Ian Cutress on 3/16/2015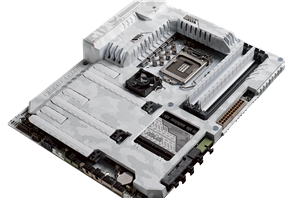 There are many ways to do something different in the motherboard space, especially with respect to functionality and design. In terms of the design element, we have seen many...
45
by Ian Cutress on 11/10/2014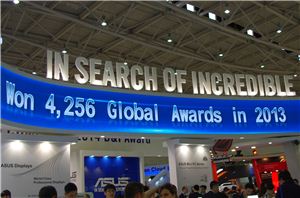 After two jam-packed press conferences this year, the ASUS booth was brimming with visitors all week every time I walked past. We were given the full tour of...
22
by Ian Cutress on 6/11/2014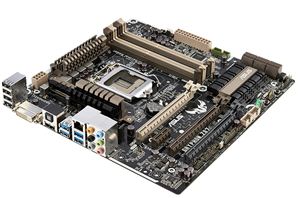 The TUF range from ASUS is a different sort of blip on the motherboard radar – they come with a five year warranty. ASUS will mention that the...
62
by Ian Cutress on 2/3/2014