TUF
At Computex 2019, ASUS announced two TUF Gaming branded motherboards, the TUF Gaming X570-Plus and TUF Gaming X570-Plus Wi-Fi. Both models are identical in terms of specifications apart from one thing, the X570-Plus Wi-Fi includes an Intel AC 9260 wireless interface which also includes BT 5 connectivity. The ASUS TUF Gaming X570-Plus and TUF Gaming X570-Plus Wi-Fi motherboards both contain the same core componentry with a 12+2 phase power delivery, actively cooled X570 chipset heatsink, a Realtek S1200A HD audio codec, and both feature the new Realtek L8200A Gigabit LAN which currently seems custom for ASUS's X570 models. On the design, the aesthetic is reminiscent of previous TUF Gaming branded models with a grey and black patterned printing on the PCB, with grey industrial looking...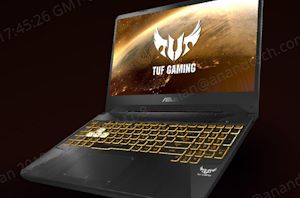 One of AMD's announcements today involved its new 35W 2nd Generation Ryzen Mobile processors, and part of that announcement showed one of the first notebooks that will incorporate these...
3
by Ian Cutress on 1/6/2019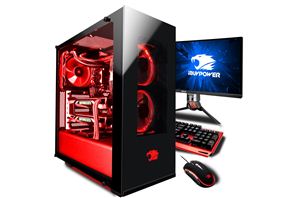 It has been a long while since AnandTech has reviewed full-sized systems, as most of our readers tend to build PCs for themselves. There is however quite a large...
52
by Joe Shields on 7/6/2018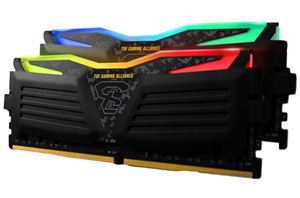 Geil has announced the Super Luce RGB SYNC Series TUF Gaming Alliance memory adding to the existing RGB SYNC series SKUs. Geil's RGB SYNC series has been around for...
9
by Joe Shields on 6/5/2018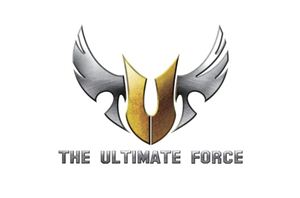 In another Announcement from Computex today, ASUS has shown four new peripherals designed for their new TUF gaming products in the TUF Gaming M5 mouse, K5 keyboard, H5 headset...
2
by Joe Shields on 6/4/2018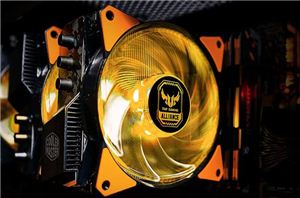 Cooler Master recently announced a partnership with ASUS to produce a new line of TUF Gaming-branded products in collaboration with ASUS' TUF Gaming initiatives. TUF Gaming is a product...
6
by Joe Shields on 5/16/2018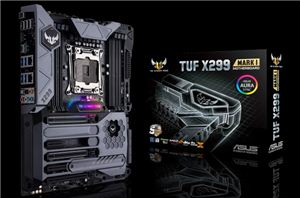 Today we have a chance to look at our first ASUS motherboard, the TUF X299 Mark 1. The Mark 1 is listed as a durable and reliable motherboard for...
16
by Joe Shields on 12/6/2017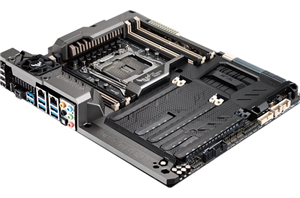 When a system builder has the opportunity to vary their design, a number of factors can come into play. Some want performance, aesthetics, low noise, small form factor, or...
55
by Ian Cutress on 7/22/2015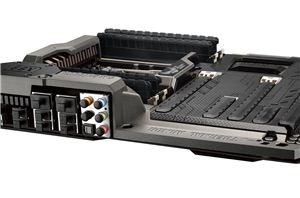 Of the four major motherboard manufacturers, three of them separate their main lines into channel (regular), overclocking and gaming, with one other also having a low power range. ASUS...
16
by Ian Cutress on 3/16/2015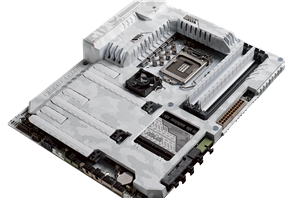 There are many ways to do something different in the motherboard space, especially with respect to functionality and design. In terms of the design element, we have seen many...
45
by Ian Cutress on 11/10/2014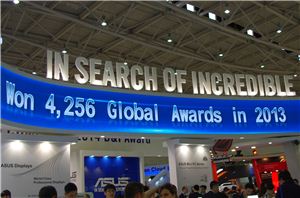 After two jam-packed press conferences this year, the ASUS booth was brimming with visitors all week every time I walked past. We were given the full tour of...
23
by Ian Cutress on 6/11/2014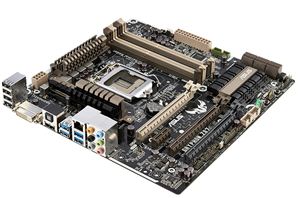 The TUF range from ASUS is a different sort of blip on the motherboard radar – they come with a five year warranty. ASUS will mention that the...
62
by Ian Cutress on 2/3/2014