Trade Show
Even though IFA has passed, one interesting element I still want to highlight is this little gadget that caught my eye. A company called Hyper Juice, which specialises in battery packs and other things, was showing off their latest un-named project: a super large but still carry-on-luggage-allowed battery capable of recharging a MacBook twice. This unit boasts some impressive specifications. To combat the carry-on flight limit of 100 Wh, this unit fits in at 99.16 watt-hours / 27000 mAh of capacity, and can peak at 130 Watts of power delivery between its three connectors. It offers a Type-C port that can do up to 100W, a second Type-C good for 60W, and a Type-A that supports Qualcomm Quick Charge 3.0 at up to 18W. The...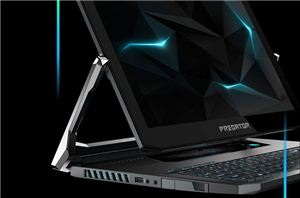 Acer last week demonstrated its upcoming ultra-high-end convertible gaming laptop. The Predator Triton 900 notebook is the first high-end mobile PC that uses a convertible form-factor; previously Acer only...
23
by Anton Shilov on 9/7/2018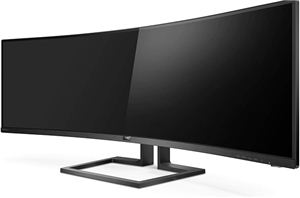 Last week at IFA, Philips demonstrated its upcoming ultra-wide curved 49-inch monitor. The new 499P9H display features a 5K resolution with a 32:9 apect ratio, and will be aimed...
12
by Anton Shilov on 9/7/2018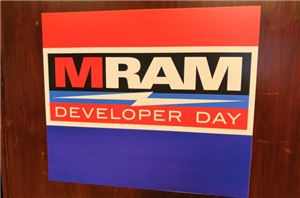 Second Keynote today is from GlobalFoundries, Everspin's MRAM partner.
1
by Ian Cutress on 8/6/2018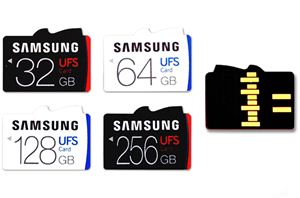 The JEDEC published the UFS Card 1.0 specification back in mid-2016, and shortly after that Samsung introduced its UFS cards with 32, 64, 128, and 256 GB capacities. In...
5
by Anton Shilov on 6/13/2018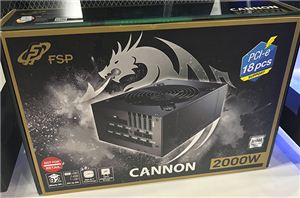 FSP is well-known for high-quality moderately-priced power supplies but is not particularly known for high-wattage units. At last year's Computex the company demonstrated a PSU that could output 1400...
10
by Anton Shilov on 6/13/2018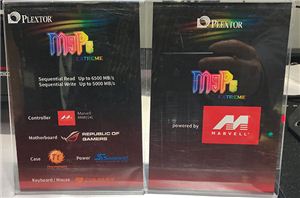 Having worked with Marvell for many years, Plextor is tied closely to Marvell's controller ecosystem since its proprietary firmware technologies rely on capabilities of the said controllers. In recent...
13
by Anton Shilov on 6/12/2018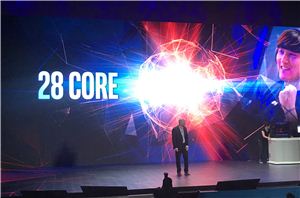 Update 06/08: Intel has since backtracked on its initial statements, clarifying that while a 28-core part is coming in Q4 of this year, its stock frequency will not be...
90
by Ian Cutress on 6/5/2018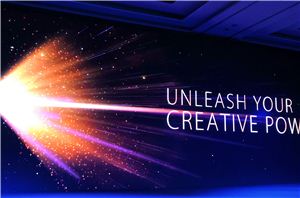 Anton and I are at ASUS' consumer press event, more often called the 'Zen' press event. We expect a quick flurry of launches from Jonney Shih, so stay tuned...
11
by Ian Cutress & Anton Shilov on 6/4/2018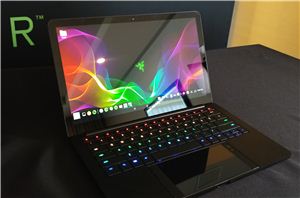 At the start of CES, Razer announced Project Linda: a clamshell accessory for the Razer Phone that turns the smartphone into an Android-based laptop. The idea is that the...
21
by Ian Cutress on 1/22/2018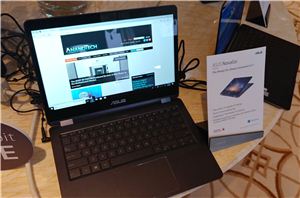 LAS VEGAS, NV – Late last year, at Qualcomm's Snapdragon Tech Event in Hawaii, we had the formal introduction of the first devices that were using the new Windows...
76
by Ian Cutress on 1/17/2018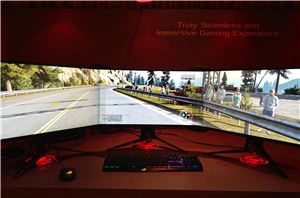 LAS VEGAS, NV –Do you ever buy more than one monitor, and then the brain adjusts such that instead of focusing on the next headshot you end up looking...
16
by Ian Cutress on 1/16/2018