Trade Show
At the start of CES, Razer announced Project Linda: a clamshell accessory for the Razer Phone that turns the smartphone into an Android-based laptop. The idea is that the phone is inserted into where the mousepad is, with the smartphone screen being used as the mousepad, the CPU, the GPU, and what the clamshell provides is a keyboard, USB and other ports, and a touch display similar in resolution to the smartphone, and some extra storage/battery, but at 13-inches. Some of the key features of the smartphone, such as the front-facing speakers, are used for audio. Ultimately this is meant to be for gamers that want to play Android games on a bigger screen with a mouse and keyboard, but still have something on...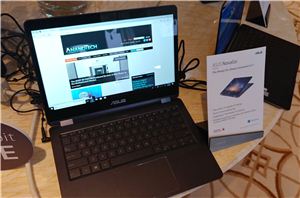 LAS VEGAS, NV – Late last year, at Qualcomm's Snapdragon Tech Event in Hawaii, we had the formal introduction of the first devices that were using the new Windows...
76
by Ian Cutress on 1/17/2018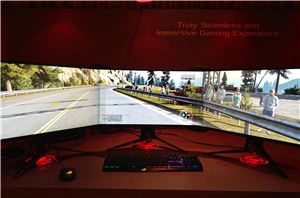 LAS VEGAS, NV –Do you ever buy more than one monitor, and then the brain adjusts such that instead of focusing on the next headshot you end up looking...
16
by Ian Cutress on 1/16/2018