tegra zone
Earlier this year at Mobile World Congress, NVIDIA and Sega announced Sonic 4: Episode II would be coming to TegraZone in an optimized version for NVIDIA's Tegra 3 hardware. Today the promise became reality as the $6.99 game is now available via NVIDIA's TegraZone on Tegra 3 devices. The timing alone is pretty special. While the Xbox Live Arcade version of the game debuted yesterday, the iOS version won't come out for another day and the standard Android build will take another month. NVIDIA's ability to pull even small day long exclusives over iOS is still impressive in a world where many game developers put no one ahead of Apple. The final game seems a lot like what we played at MWC in February. It...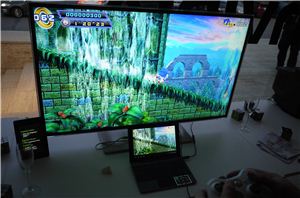 We had a chance to get some hands on time with the Tegra Zone enhanced version of Sonic the Hedgehog 4: Episode II, which was announced yesterday for NVIDIA's...
9
by Brian Klug on 2/28/2012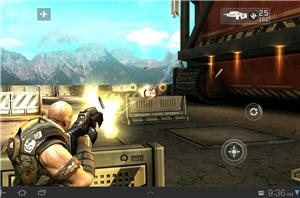 Everytime NVIDIA asks me what type of games I'd like to see running on Android I always seem to answer the same way: I want good FPSes. I want...
9
by Anand Lal Shimpi on 10/5/2011