Tecra
Toshiba this month revealed its finalized PC business strategy for the future. As expected, the company intends to cease selling consumer personal computers outside of Japan and plans to focus on corporate and business PCs going forward. Toshiba will sell existing consumer PCs in North America and Europe and will honor the warranties in the future. However, the company has no plans to introduce any new consumer models outside of its home market. Toshiba disclosed plans to reorganize its PC business in September, 2014. The company announced intentions to stop selling consumer computers completely and focus on business and corporate PCs instead. Toshiba said that the purpose of the reorganization was to ensure profitability of this business unit and improve competitive positions against companies like...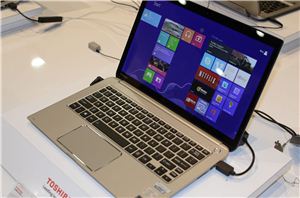 The visit to Toshiba's booth at CES was interesting for a number of reasons, and their upcoming lineup is a good indication of how polarized the PC and tablet...
15
by Jarred Walton on 1/17/2014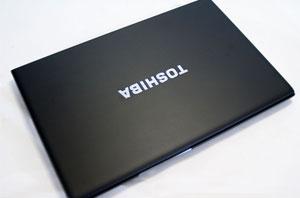 Toshiba won't mind if we say that their previous business class notebooks looked...kind of cheap. They were bulky and unattractive, largely feeling like consumer notebooks with matte instead of...
39
by Dustin Sklavos on 6/6/2011