TCL
Direct view Micro LED displays are a relatively new display technology that so far has been publicly demonstrated only by Samsung and Sony, the two of which tend to experiment with variety of technologies in general. At IFA last week TCL, a major maker of televisions, threw its hat into the ring by demonstrating its ultra-large Micro LED-based Ultra-HD TV. Dubbed the Cinema Wall 132-Inch 4K, TCL's Micro LED television uses 24,000,000 individually controlled LEDs as RGB subpixels, and features a 1,500 nits max brightness level as well as a 2,500,000 contrast ratio (good enough to compete against OLEDs). The manufacturer claims that the TV can display a wide color gamut, but does not disclose whether they're using DCI-P3 or BT.2020. Like other early-generation display products...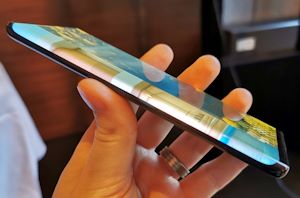 Modern edge display technology is a compromise between screen real estate, comfort, and aesthetics. Personally, I've never owned a Note, or a device with an excessive edge with edge-related...
31
by Dr. Ian Cutress on 9/5/2019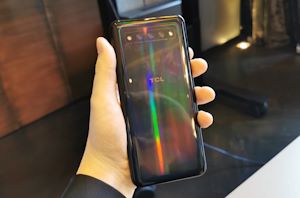 One of the things I love about TCL is its willingness to show off internal conceptual designs to the press. It's something we see in the car industry all...
18
by Dr. Ian Cutress on 9/5/2019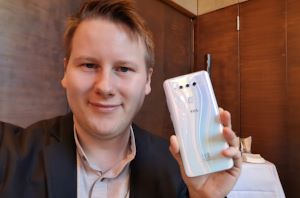 As one of the world's largest TV manufacturers, with its hands in a lot of other things, TCL is a fairly common name among certain regions of the world...
23
by Dr. Ian Cutress on 9/5/2019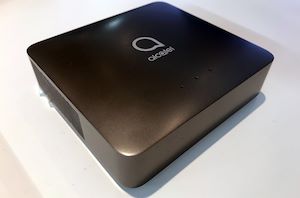 One of the major use cases driving 5G development and deployment is the need for high-speed Internet connectivity in locations where it is impossible (or expensive) to cover the...
7
by Anton Shilov on 3/8/2019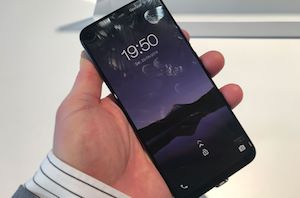 Right now, TCL produces smartphones under two major brands. For the Alcatel brand the company produces entry-level and mainstream handsets, whereas under the BlackBerry brand it makes specialized smartphones...
11
by Anton Shilov on 3/7/2019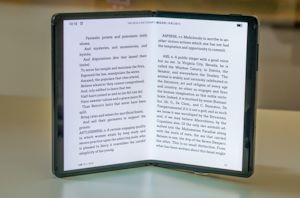 Out of the top smartphone manufacturers, Samsung has clearly beat its competitors to the punch with its foldable smartphone, but it certainly will not be the only company to...
26
by Anton Shilov on 2/24/2019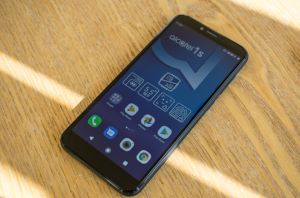 Most of the time, in fact almost all the time, we tend to discuss about the most expensive phones on the market. If it isn't $600, then it is...
18
by Ian Cutress on 2/24/2019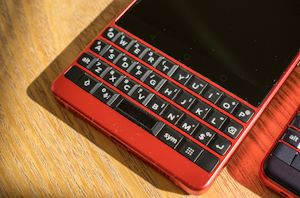 Following the successful launch of the Cosmic Red edition of the Key2 LE last year, and the many column inches by technology journalists praising the color combination as striking...
0
by Ian Cutress on 2/24/2019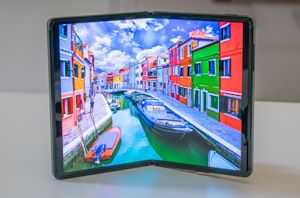 Along with today's announcement of a foldable display panel and hinge, TCL's display panel division revealed a new generation of AMOLED screens and demonstrated their ability to produce a...
0
by Andrei Frumusanu on 2/24/2019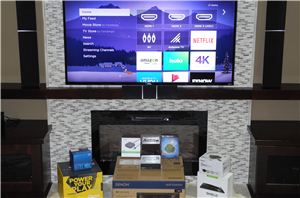 The days of bulky home-theater PCs (HTPCs) with built-in tuners, optical disc drives, and integrated media storage capabilities are long gone. In 2017, advancements in the media / home...
191
by Ganesh T S on 12/26/2017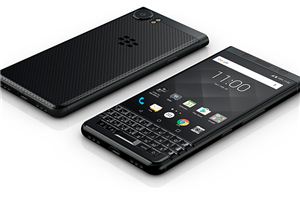 TCL's BlackBerry Mobile imprint has introduced a revamped BlackBerry KEYone smartphone at IFA trade show last week. The new KEYone Black Edition comes in all-black chassis and has more...
26
by Ian Cutress & Anton Shilov on 9/6/2017