TCL
One of the major use cases driving 5G development and deployment is the need for high-speed Internet connectivity in locations where it is impossible (or expensive) to cover the last mile via cables. Both carriers and hardware makers, in turn, are looking to capitalize on this by offering service contracts and high-end 5G mobile hotspots. TCL, the company behind Alcatel and BlackBerry smartphones, is prepping a rather interesting device: a 5G Mi-Fi, a 5G hotspot with a USB Type-C interface. The Alcatel "5G USB Device" (which will likely go by other names when distributed by the carriers) supports download speeds of up to 2 Gbps (using 4x4 MIMO) and upload speeds of up to 1 Gbps (using 2x2 MIMO). The hotspot is based on MediaTek's...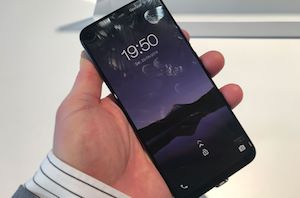 Right now, TCL produces smartphones under two major brands. For the Alcatel brand the company produces entry-level and mainstream handsets, whereas under the BlackBerry brand it makes specialized smartphones...
11
by Anton Shilov on 3/7/2019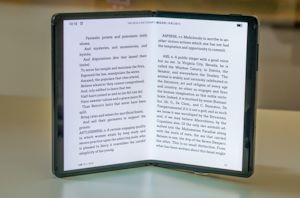 Out of the top smartphone manufacturers, Samsung has clearly beat its competitors to the punch with its foldable smartphone, but it certainly will not be the only company to...
26
by Anton Shilov on 2/24/2019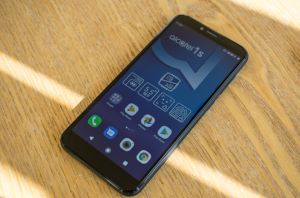 Most of the time, in fact almost all the time, we tend to discuss about the most expensive phones on the market. If it isn't $600, then it is...
18
by Ian Cutress on 2/24/2019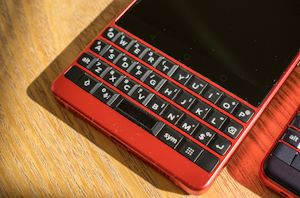 Following the successful launch of the Cosmic Red edition of the Key2 LE last year, and the many column inches by technology journalists praising the color combination as striking...
0
by Ian Cutress on 2/24/2019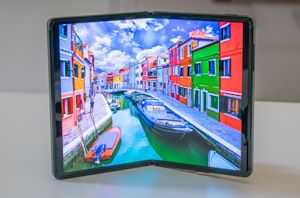 Along with today's announcement of a foldable display panel and hinge, TCL's display panel division revealed a new generation of AMOLED screens and demonstrated their ability to produce a...
0
by Andrei Frumusanu on 2/24/2019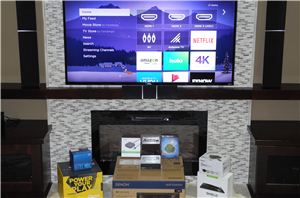 The days of bulky home-theater PCs (HTPCs) with built-in tuners, optical disc drives, and integrated media storage capabilities are long gone. In 2017, advancements in the media / home...
191
by Ganesh T S on 12/26/2017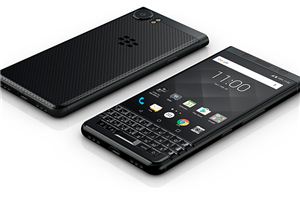 TCL's BlackBerry Mobile imprint has introduced a revamped BlackBerry KEYone smartphone at IFA trade show last week. The new KEYone Black Edition comes in all-black chassis and has more...
26
by Ian Cutress & Anton Shilov on 9/6/2017