Surface Pro 2
We've covered quite a few laptop options last week for those looking for something mobile for the holiday season, but one area we haven't touched on yet is tablet options. There are several ways to break things down, so let's quickly cover the bases first. You need to answer a few questions in determining the best tablet for your needs. First up: what operating system do you want to run? You have four main choices: Apple's iOS, Google's Android, and Microsoft's Windows RT and Windows 8.1. Next up, you need to decide what size tablet you want: 7", 8", 9", 10", 11", and 13" are all possibilities, but for the purposes of this guide I'm going to just drop the largest two options, and...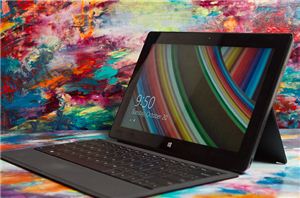 Shortly after general availability of the Surface Pro 2, Microsoft pushed out a firmware update that allowed the Marvell WiFi solution to drive down to even lower power states...
63
by Anand Lal Shimpi on 11/2/2013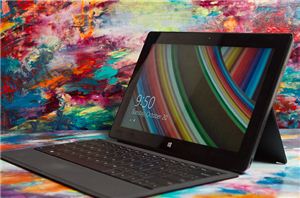 When Microsoft introduced its first Surface devices last year, it did so in a staggered fashion. Surface RT showed up first, then four months later Surface Pro went on...
277
by Anand Lal Shimpi on 10/21/2013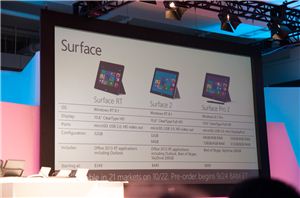 Microsoft just announced the long awaited successors to its Surface RT and Surface Pro devices at a press event in NYC. We were fans of the original Surface devices...
91
by Anand Lal Shimpi & Brian Klug on 9/23/2013