Surface Book
We finally have the successor. After a troubled launch in late 2015 of the original Surface Book, Microsoft seemed to drag their feet when it came to updating what was one of the most interesting notebooks released in the last couple of years. The original Surface Book launched with some serious power management concerns, which were eventually sorted out, but then the company just left the model relatively untouched, except for a mid-generation update with a stronger GPU. The wait is over though. Microsoft has released the Surface Book 2 as a worthy successor to the original, with many improvements. With the launch of the Surface Laptop earlier this year, which targets the $1000 price point, Microsoft was free to ratchet the Surface Book 2...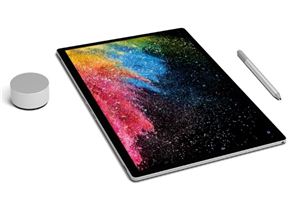 In what some would call a surprise announcement, Microsoft has unveiled the much anticipated Surface Book 2, 2 in 1 laptop. With content creators, designers, and PC gamers requiring...
103
by Joe Shields on 10/17/2017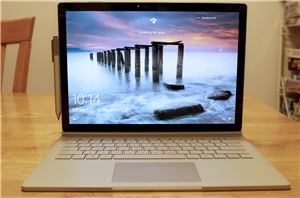 When I reviewed the Surface Book, there were a lot of bugs with the software. Some of them have been pretty minor, and Microsoft has been updating the firmware...
40
by Brett Howse on 2/17/2016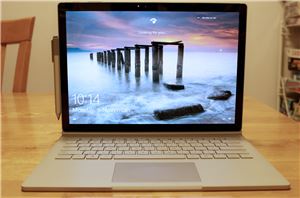 Microsoft has released what they are calling "The Ultimate Laptop" and with their first attempt at moving outside the tablet segment, we take a look at the new Surface...
249
by Brett Howse on 11/10/2015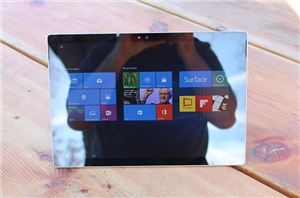 Just the other day, I posted my review of the Microsoft Surface Pro 4. One of the most exciting additions to the convertible tablet from Microsoft was the implementation...
39
by Brett Howse on 10/25/2015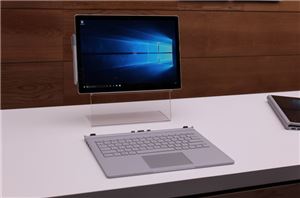 Today is the official launch day for not only Microsoft's Surface Pro 4, but also the Surface Book which was announced back at the Microsoft Windows 10 Devices event...
101
by Brett Howse on 10/21/2015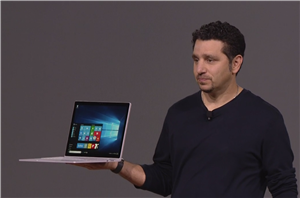 Pretty much since the original Surface was born, I, and many others, have wished that Microsoft would try their hands at a laptop computer. It's not even that the...
113
by Brett Howse on 10/6/2015