SSDs
As AMD's latest Ryzen 3000/X570 platforms with PCIe 4.0 support become more widespread on the market, SSD vendors are continuing to ramp up the releaes of their matching PCIe 4.0-based SSDs. Joining the party, KINGMAX, a known maker of components for enthusiasts, has revealed its first PCIe 4.0 SSD family, the PX4480. The KINGMAX Zeus PX4480 SSDs are based on the Phison PS5016-E16 controller paired with 3D TLC NAND memory, and are available in 500 GB, 1 TB, and 2 TB configurations. A surprising thing about these drives is the fact that unlike most Phison PS5016-E16-based SSDs, KINGMAX's PX4480 devices are not equipped with a heat sink, but come with a sticker made of a plastic-like material, which improves their phsyical compatibility, but might affect...
Back in March I posted an update on my experiences with Crucial's RealSSD C300. In it I pointed out that not only had my review sample apparently bricked itself...
21
by Anand Lal Shimpi on 5/4/2010
Corsair have announced today that they are expanding their Nova SSD range to include both the 32GB and 256GB models. Using the Indilinx Barefoot™ controller, Corsair is marketing...
6
by Ian Cutress on 5/4/2010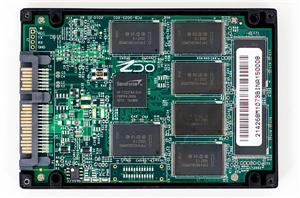 No, it's not the new Indilinx JetStream controller - that'll be in the second half of the year at the earliest. And it's definitely not Intel's 3rd generation X25-M...
32
by Anand Lal Shimpi on 5/3/2010
I had a lot of stuff come in this morning. First the iPad 3G, then Zotac's next-generation ION box and a bunch of NDA'd CPUs. A little earlier in...
23
by Anand Lal Shimpi on 4/30/2010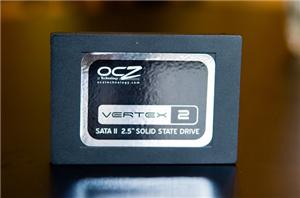 Last week we reviewed OCZ's Agility 2 SSD with SandForce's standard, mass production SF-1200 firmware. This week we're back with the Vertex 2. For an extra $20 you get...
44
by Anand Lal Shimpi on 4/28/2010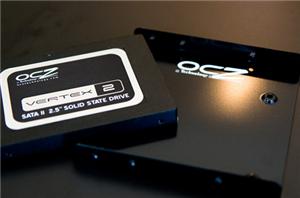 Next week I'll have more to report on than just SSDs, I promise. Until then, the SandForce festivities continue with today's arrival: The OCZ Vertex 2. As you may have...
47
by Anand Lal Shimpi on 4/22/2010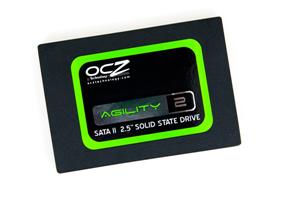 SandForce made news last week, but for some not so great reasons. It turns out that the production firmware on SF-1200 drives drops random small file write performance by...
62
by Anand Lal Shimpi on 4/21/2010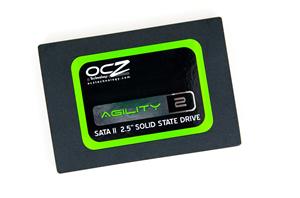 Things move in real time around here. Just yesterday we published an article detailing the differences between SandForce's SF-1200 and SF-1500 controller. We also pointed out that the mass...
36
by Anand Lal Shimpi on 4/17/2010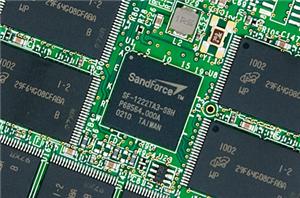 Less than 24 hours ago I was called into a meeting with SandForce, the SSD controller manufacturer that has been on fire lately. The company makes two controllers: the...
84
by Anand Lal Shimpi on 4/16/2010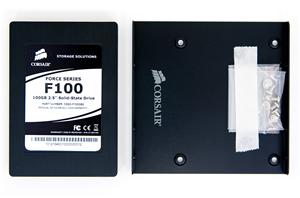 Late last year we were told that SandForce's client controller, the SF-1200 wouldn't be as solid of a performer as the SF-1500. It would be on par with Indilinx's...
63
by Anand Lal Shimpi on 4/14/2010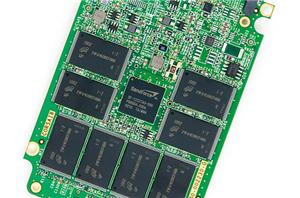 Testing is nearly complete on the last Corsair SSD that came my way, but this morning UPS dropped off another surprise: the Corsair Force SSD. Based on a derivative...
42
by Anand Lal Shimpi on 4/13/2010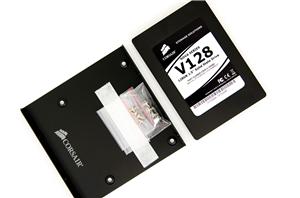 I haven't taken a look at a new Corsair SSD in a while. The company started out by shipping relatively uninteresting Samsung based SSDs, but since then we've seen...
12
by Anand Lal Shimpi on 4/10/2010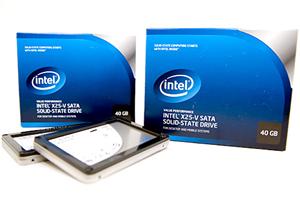 Intel has been shipping its value 40GB X25-V SSDs for a little while now, but the official launch was just 11 days ago. In our review we found...
87
by Anand Lal Shimpi on 3/29/2010