SPEC
The SPEC Graphics Performance Characterization (SPECgpc) group updated the Windows version of the workstation GPU benchmark suite - SPECviewperf 2020 - twice last year. The intent of the benchmark is to replay GPU workload traces from real-world professional applications (Maya for media and entertainment, Catia, Creo, NX, and Solidworks for CAD/CAM, OpendTect for the energy industry, and the Tuvok visualization library for rendering medical images). Version 3.0, released in December 2021, updated the Solidworks viewset to better reflect the OpenGL API calls in the latest version of the software. Version 2.0 had enabled selective downloading of the viewsets. While the Windows version of the benchmark had been through three versions, the Linux community was left out, having to rely on the SPECviewperf 13 released almost...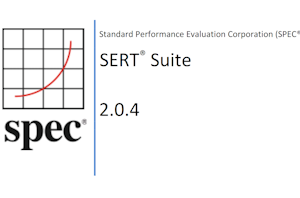 The Standard Performance Evaluation Corporation's SPEC SERT Suite has evolved as the industry-standard for measuring the energy efficiency of servers over the last decade. Regulatory authorities such as the...
4
by Ganesh T S on 6/15/2021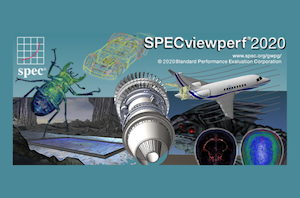 Over the years, the Standard Performance Evaluation Corporation's SPECviewperf benchmark has become the industry standard for workstation GPU benchmarking. Owing to the fact that, unlike video games, there's little...
27
by Ganesh T S on 10/16/2020