SM2262
Intel's third generation QLC SSD delivers much-needed performance improvements due to its new 144-layer 3D QLC NAND and a new low-cost SSD controller from Silicon Motion.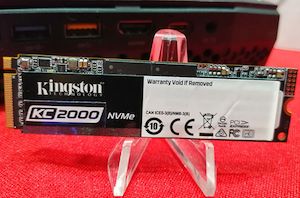 At this year's CES, Kingston demonstrated its first SSDs powered by Silicon Motion's controllers. The new KC2000-series drives are aimed at high-end client systems.
45
by Anton Shilov on 1/23/2019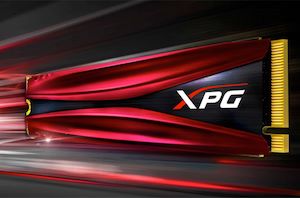 ADATA on Thursday introduced its highest-performing SSD to date, featuring sequential read speeds of up to 3.5 GB/s and random read speeds of up to 390K IOPS. The enthusiast-class...
12
by Anton Shilov on 12/13/2018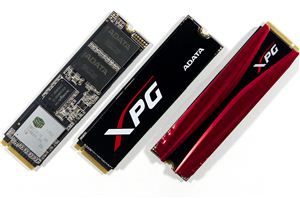 With the ADATA XPG SX8200 and the related XPG GAMMIX S11, ADATA has moved past the performance limitations of their earlier NVMe SSDs and finally delivered high-end drives at...
19
by Billy Tallis on 7/25/2018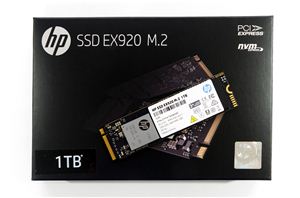 Historically, HP has not been a big player in the consumer storage market. Recently however, the HP brand has been used for several SSDs based on reference designs for...
32
by Billy Tallis on 7/9/2018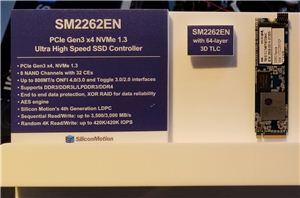 Silicon Motion, Inc controllers shipped in 30% of the world's SSDs last year. The company had a successful entry into the consumer SSD market and within just five years...
11
by Joe Shields on 6/7/2018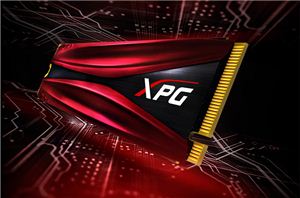 The most popular gaming hardware these days tend to be the kit that has gaming-focused 'special treatment'. To satisfy such needs, numerous companies introduce separate brands to address requirements...
7
by Anton Shilov on 4/5/2018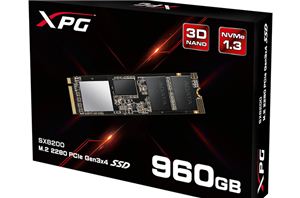 ADATA on Thursday formally launched its XPG SX8200-series SSDs, which it previously demonstrated at CES earlier this year. The new drives are based on one of the latest controllers...
29
by Anton Shilov on 3/23/2018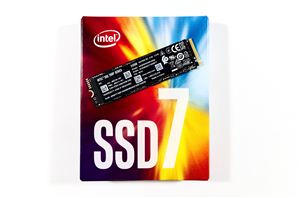 Intel's third generation consumer NVMe SSD is here. After the big expensive drive based on their enterprise SSDs and the affordable M.2 drive that was barely an upgrade over...
52
by Billy Tallis on 1/23/2018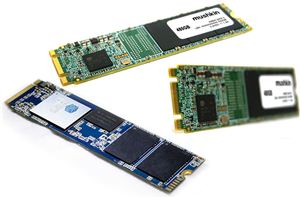 LAS VEGAS, NV — Mushkin on Wednesday formally announced its lineup of M.2 SSDs that it will be offering this year. All the drives are based on various controllers...
10
by Anton Shilov on 1/11/2018